Pondering over Slovenia as an option for your next holiday destination? Is Slovenia worth visiting at all? In this article, we'll review if travelling to Slovenia is worth your time and money.
Our goal at Wander Smartly is to make your travels smarter and help you have the best experience on your trips. From my own experience of visiting Slovenia, I examine if it's worth going there at all.
Slovenia is a small country in Central Europe bordered by Italy, Croatia and Austria and flanked by the Adriatic Sea. Its picturesque lakes surrounded by mountains make for breathtaking landscapes, which have got overshadowed by its much talked about neighbouring countries. With heaps of natural beauty and quaint European towns infused with history and cultural influences, a visit to Slovenia is worth every penny that you'd spend. So yes, Slovenia is very much worth a visit!
Why is Slovenia Worth Visiting – 10 Reasons
I've travelled extensively in Europe and seen the beauty of countries like Switzerland, Austria, Croatia and Scotland. Slovenia is just as beautiful, if not more, as compared to its neighbors. It's a pity it isn't talked about much, but the underrated beauty of this country is sure to blow you away. Here's why you should be visiting Slovenia, a hidden gem that deserves to be explored.
1. Natural Splendors
Slovenia boasts an abundance of natural splendors that will leave you awe-inspired. Start your journey with Lake Bled, a postcard-perfect glacial lake surrounded by majestic mountains and a fairy-tale castle perched atop a hill. Take a traditional wooden boat called a "pletna" to the idyllic island in the middle of the lake, where you can explore the charming church and ring the famous wishing bell.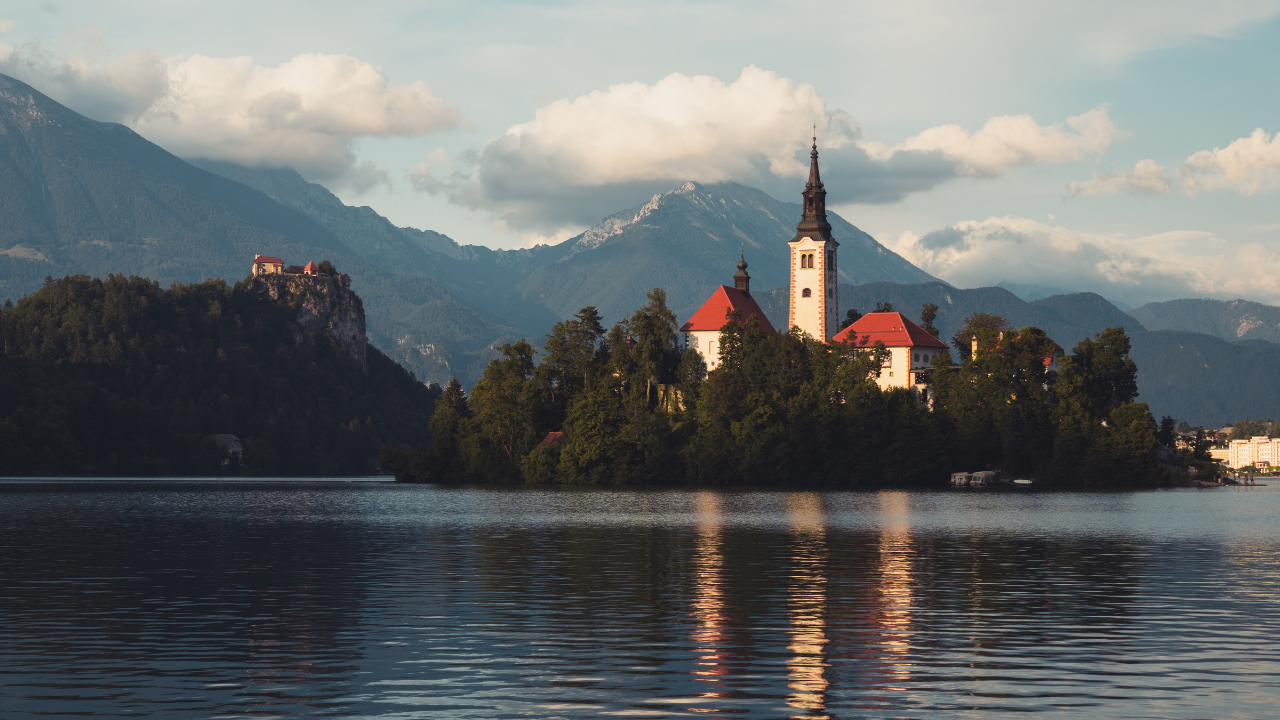 Venture further into Triglav National Park, a haven for outdoor enthusiasts. Marvel at the pristine beauty of Lake Bohinj and hike through the breathtaking Julian Alps, where you can conquer Mount Triglav, the country's highest peak. The park offers a multitude of activities, from hiking and biking to paragliding and kayaking, ensuring there's never a dull moment.
The majestic Soča Valley is home to the pristine Soča River, one of the most beautiful rivers in all of Europe, and is sure to captivate you with its vibrant turquoise color.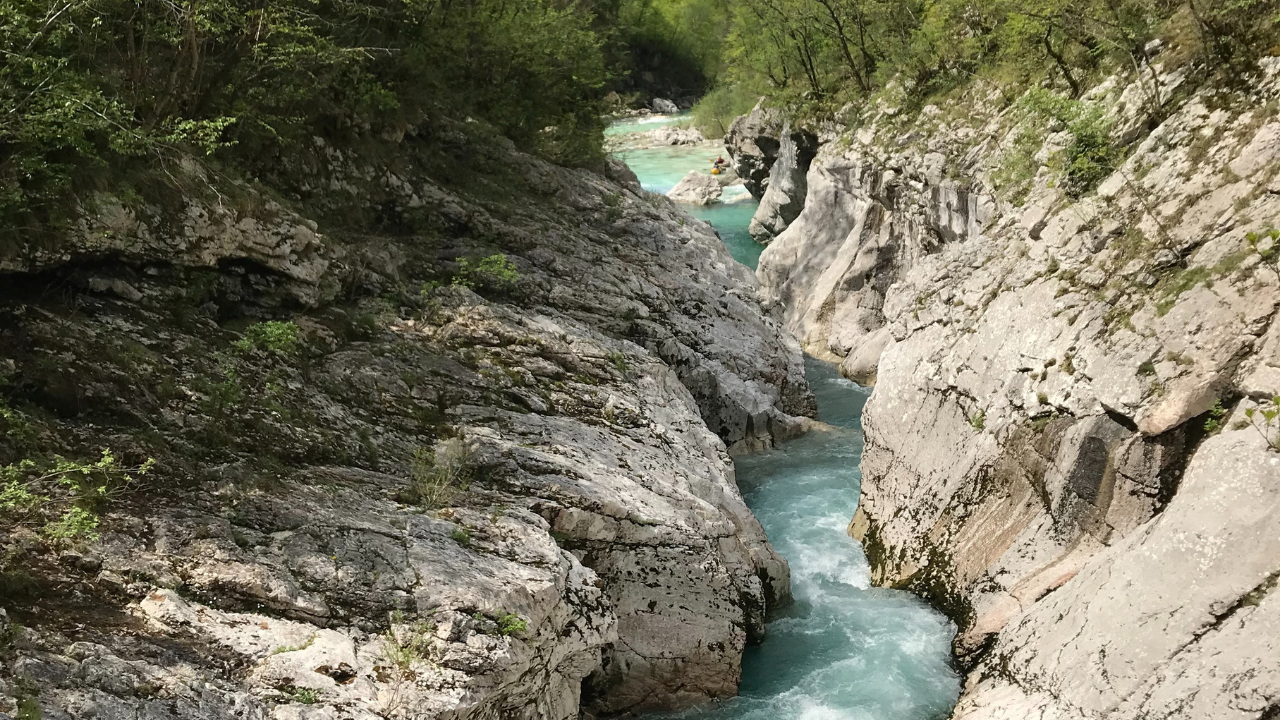 2. Diversity of Landscapes
From mountains and lakes to caves and the ocean, the country offers a stunning array of natural landscapes to charm you. The dreamy coastal town of Piran with its ocean views will win your heart. Explore the subterranean marvels of Postojna Cave or Skocjan Caves, both UNESCO World Heritage Sites, or hike through the stunning alpine scenery of Triglav National Park. Each region of Slovenia tells a unique story, allowing you to immerse yourself in the country's rich and diverse natural beauty.
3. Charming Cities and Towns
Slovenia's cities and towns exude a distinct charm, blending a rich history with modern vibrancy. Start your urban exploration in Ljubljana, the capital city, characterized by its medieval castle, picturesque riverside, and a vibrant café culture. Wander through the cobblestone streets of the old town, admiring architectural gems such as the Triple Bridge and the magnificent Preseren Square. Climb up to Ljubljana Castle for panoramic views of the city.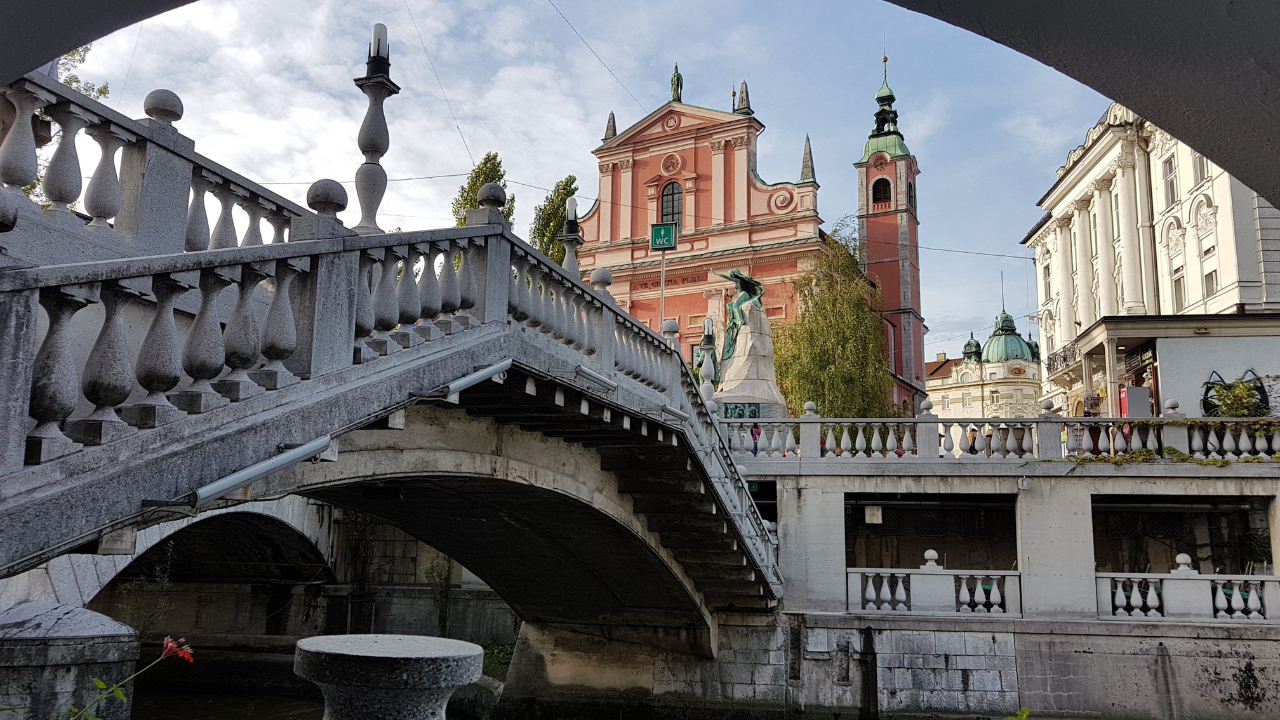 Don't miss Piran, a coastal town that resembles a miniature Venice, with its narrow streets, colorful houses, and Venetian Gothic architecture. Stroll along the waterfront promenade, savor fresh seafood at local restaurants, and soak up the sun on the pristine beaches.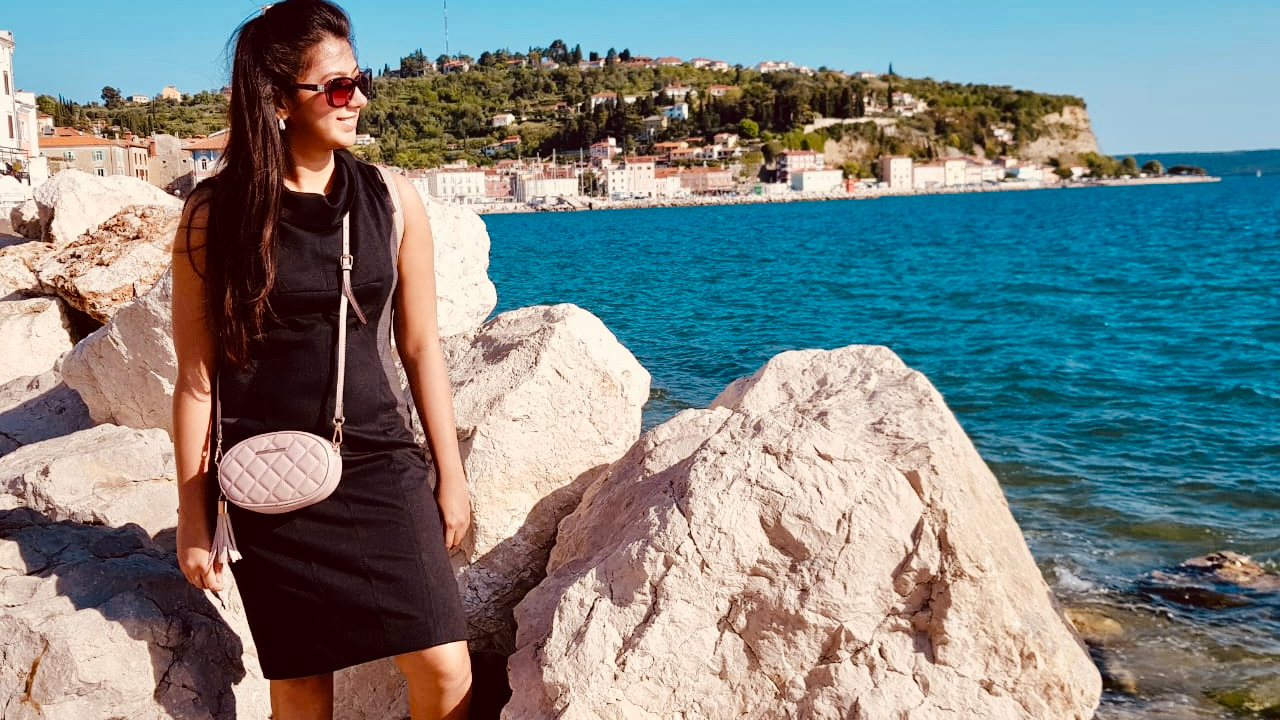 Maribor, Slovenia's second-largest city, charms visitors with its historic center, bustling squares, and the oldest grapevine in the world. Explore Ptuj, one of the country's oldest towns, known for its well-preserved medieval castle and the lively Ptuj Carnival, one of the most vibrant traditional festivals in Europe.
4. Historical and Cultural Sites
Despite its relatively young age as an independent nation, Slovenia boasts a fascinating history and cultural heritage that dates back centuries. Discover the medieval past by visiting the Predjama Castle, perched dramatically in the mouth of a cave. Immerse yourself in the rich heritage of Ptuj's Castle, which houses a museum showcasing artifacts and exhibits spanning various historical periods.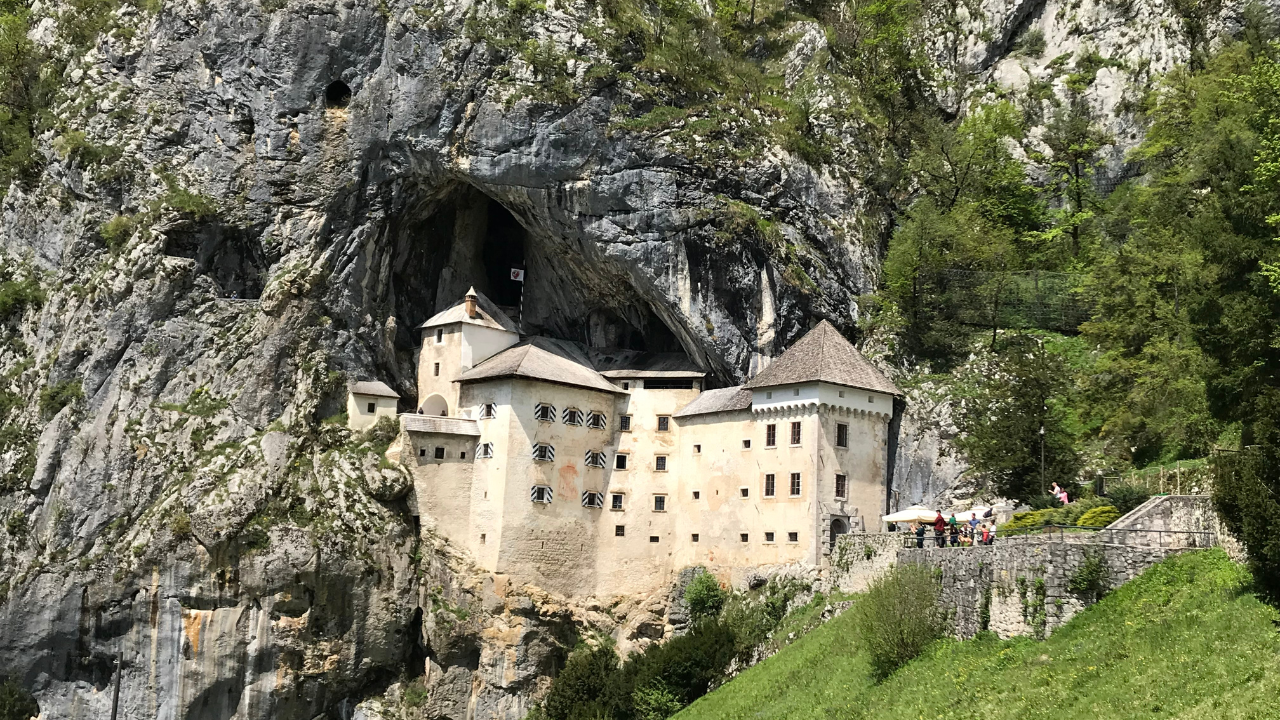 Explore the unique architecture of Plečnik, Slovenia's renowned architect, evident in the Triple Bridge and the iconic Central Market in Ljubljana. Uncover the nation's Roman roots in the ancient town of Celje, where you can explore well-preserved Roman ruins, including a Roman necropolis and the Celeia Archaeological Park.
Soca Valley has a rich history, with remnants of World War I scattered throughout the region. The area was part of the Soča Front, also known as the Isonzo Front, where intense battles took place. You can explore the open-air museum at the Kobarid Museum, which provides insights into the region's wartime history.
The valley is also dotted with charming villages and towns, such as Kobarid, Bovec, and Tolmin, each offering their own cultural and historical attractions. These towns showcase traditional Alpine architecture, local cuisine, and vibrant festivals that celebrate the region's heritage.
5. Manageable Size for Shorter Trips
Slovenia's compact size makes it an ideal destination for shorter trips or those looking to explore multiple destinations within a limited timeframe. Despite its small area, Slovenia packs a punch with its diverse range of attractions. In just a few days, you can experience the vibrant city life of Ljubljana, venture into the stunning alpine landscapes of Lake Bled, visit the Postojna Cave and Predjama Castle, and soak up the sun on the Adriatic coast in Piran. The efficient transportation network allows you to maximize your time and explore various regions, like Croatia, without long travel times.
6. Uncrowded Destinations
Unlike some popular European destinations, Slovenia remains relatively undiscovered by mass tourism, allowing you to experience its beauty without feeling overwhelmed by crowds. Even in the most popular areas such as Lake Bled or Ljubljana, the atmosphere remains authentic and uncrowded, providing a more intimate and enjoyable experience. You have the luxury to explore at your own pace, immersing yourself in the tranquility of nature or engaging with locals without the hustle and bustle of larger tourist hotspots.
7. Affordability
Slovenia offers excellent value for money, making it an affordable destination compared to other European countries. Accommodation options range from budget-friendly hostels to charming guesthouses and boutique hotels. Dining out in Slovenia won't break the bank, with numerous restaurants offering delicious traditional cuisine at reasonable prices. You can also take advantage of affordable public transportation options, making it easy to navigate the country without draining your wallets.
8. Culinary Delights
Slovenian cuisine is a delightful fusion of flavors influenced by neighboring countries. Indulge in traditional dishes such as "potica" (rolled pastry with various fillings), "štruklji" (rolled dumplings), and "žganci" (buckwheat spoonbread). Pair your meal with a glass of locally produced wine, as Slovenia is renowned for its vineyards and wine regions, including the picturesque Vipava Valley and the charming Brda region.
Visit the Open Kitchen market in Ljubljana, where local chefs and food enthusiasts gather to showcase their culinary creations. Taste a variety of delicious treats, from artisanal cheeses and cured meats to delectable pastries and Slovenian craft beers.
Kremsnita – a beloved dessert believed to have originated in Bled – is a must try. It consists of layers of creamy custard sandwiched between layers of crispy puff pastry. The dessert is often served with a cup of coffee or tea.
9. Sustainability and Responsible Tourism
Slovenia takes pride in its commitment to sustainability and responsible tourism practices. The country has implemented measures to protect its natural resources and preserve its pristine environment. From renewable energy initiatives to sustainable agriculture and waste management, Slovenia actively promotes eco-friendly practices.
The country's national parks, such as Triglav National Park, emphasize sustainable tourism, ensuring that visitors can enjoy the beauty of nature while minimizing their impact. Additionally, Slovenia's cities, including Ljubljana, have adopted sustainable transportation systems, pedestrian-friendly streets, and green spaces, making it a pleasure to explore while reducing carbon footprints.
10. Safety and Welcoming Atmosphere
Slovenia is known for its safety and welcoming atmosphere, consistently ranking high in global safety indexes, offering a peaceful and secure environment for you. Slovenians are known for their warmth and hospitality, eager to share their culture and make you feel at home. You can explore this country with confidence, knowing that your well-being here is a priority.
---
Slovenia, with its stunning natural landscapes, charming cities, rich history, and delicious cuisine, offers a myriad of reasons to visit. Whether you seek adventure in the great outdoors, a cultural immersion in historical sites, or simply a peaceful retreat in nature's embrace, this small European country has it all.
Experience the warmth of Slovenian hospitality, immerse yourself in the local culture, and create memories that will last a lifetime. Don't miss the opportunity to explore this hidden gem—Slovenia awaits your discovery!
Check our detailed Slovenia Itinerary for a complete guide on places to visit, where to stay, when to visit and which activities to indulge in.
Drop a comment below to let us know your thoughts! Visit our destinations page for detailed travel guides on places worth visiting.
FAQs
Is Slovenia is worth visiting?
Its picturesque lakes surrounded by mountains make for breathtaking landscapes, which have got overshadowed by its much talked about neighboring countries. With heaps of natural beauty and quaint European towns infused with history and cultural influences, a visit to Slovenia is worth every penny that you'd spend. So yes, Slovenia is very much worth a visit!
Why Slovenia is worth visiting?
Here are 10 reasons why Slovenia is worth visiting:
1. Natural Splendors
2. Diversity of Landscapes
3. Charming Cities and Towns
4. Historical and Cultural Sites
5. Manageable Size for Shorter Trips
6. Uncrowded Destinations
7. Affordability
8. Culinary Delights
9. Sustainability and Responsible Tourism
10. Safety and Welcoming Atmosphere
Is Croatia or Slovenia more beautiful?
How many days do I need in Slovenia?
4 days is sufficient to see all the places in Slovenia. It is best combined with 10 days in Croatia, its bordering country.
Which is the best month to visit Slovenia?
The best time to visit Slovenia is between May to October.