Mulling over Vietnam as a choice of holiday destination? Is Vietnam worth visiting or is it just the hype? Why are everyone's Instagram stories flooded with pictures from Vietnam? In this article, we'll review if a trip to Vietnam is worth your time and money.
Our goal at Wander Smartly is to make your travels smarter and help you have the best experience on your trips. From my own experience of visiting Vietnam, I share what a trip to Vietnam actually is like.
Embarking on a journey to Vietnam is like stepping into a vibrant tapestry of rich history, breathtaking landscapes, and warm hospitality. This Southeast Asian gem offers a unique blend of traditional charm and modern allure, making it a destination that is truly worth exploring. So yes, Vietnam is very much worth a visit!
From the bustling streets of Hanoi to the serene beauty of Halong Bay, and from the ancient wonders of Hoi An to the bustling cityscape of Ho Chi Minh City, Vietnam promises an unforgettable adventure to mesmerize travelers of all preferences.
10 Reasons Why Vietnam is Worth a Visit
I've travelled extensively in Asia and Europe and seen quite a bit of the world. Comparing Vietnam to other holiday destinations, let me break down the reasons for you.
1. Cultural Immersion
Vietnam's cultural heritage is a fascinating tapestry woven with influences from Chinese, French, and Southeast Asian traditions. Exploring the streets of Hanoi's Old Quarter, you are enveloped in the essence of Vietnamese culture. Witnessing locals practicing tai chi by the serene Hoan Kiem Lake or wandering through the narrow alleyways lined with centuries-old architecture is a truly immersive experience.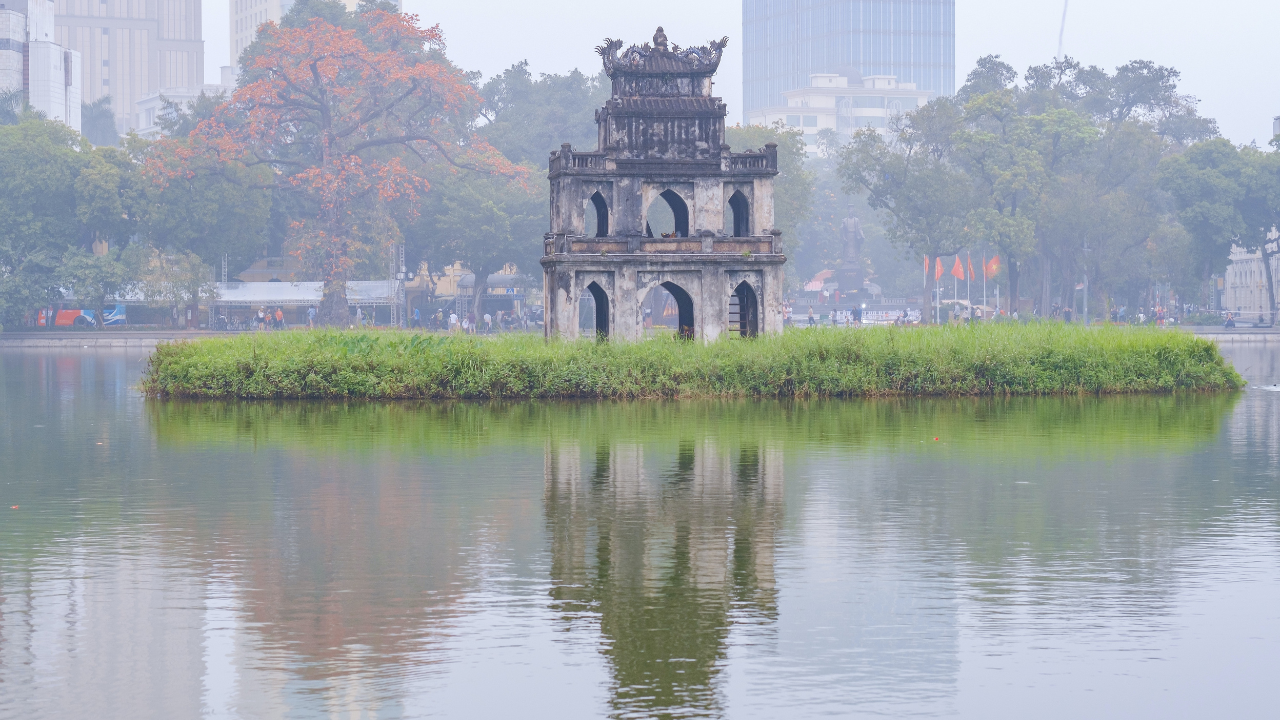 Experiencing the rich culture of Vietnam is the number 1 reason to visit this country. There are 8 UNESCO World Heritage Sites in Vietnam, a testament to its rich culture and scenic landscapes.
2. Captivating History and Architecture
Vietnam has had a long and complicated history to its independence. French colonialism in Vietnam lasted more than six decades and was brutal in its core. Thriving on exploitation of its people and resources, it left a profound impact on the lives of people in Vietnam.
Vietnam's historical sites, such as the Imperial City of Hue or the Cu Chi Tunnels, provide a glimpse into the country's tumultuous past and offer an opportunity for profound reflection. The museums in Hanoi and Ho Chi Minh immensely appeal to all history lovers. The Maison Centrale, also known as Hanoi Hilton, served as a place of detention for Vietnamese revolutionaries and American prisoners of war, and is a must-visit museum in Vietnam.
The temples in Hanoi are known for their beautiful Buddhist architecture and intricate carvings, and boast of a rich historical context. The Ngoc Son Temple is located on a small island on the Hoan Kiem Lake, by The Huc Bridge painted in a lovely scarlet colour that makes for great views. The Temple of Literature, also in Hanoi, built in 1070 as the first university in Vietnam, is a must-visit destination to witness elements of Vietnamese history and culture.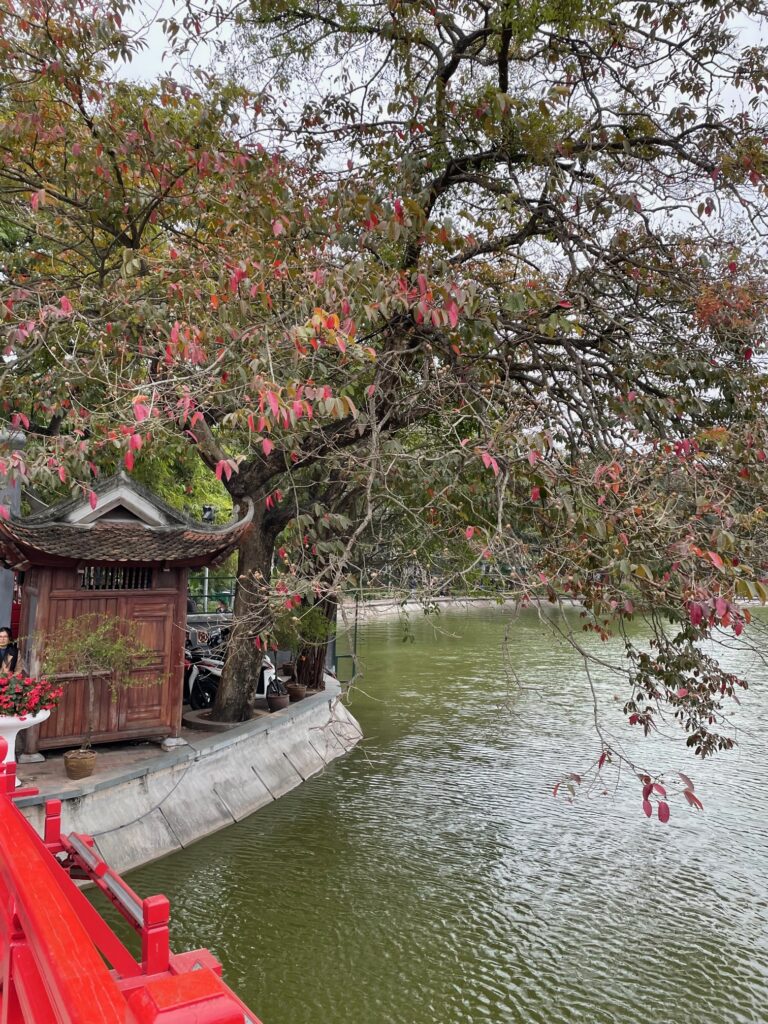 3. Natural Splendor
Vietnam's natural beauty is nothing short of awe-inspiring. One of the country's iconic landmarks is Halong Bay, a UNESCO World Heritage Site, where emerald waters are adorned with towering limestone karsts. Cruising through this ethereal seascape is an experience that feels straight out of a dream.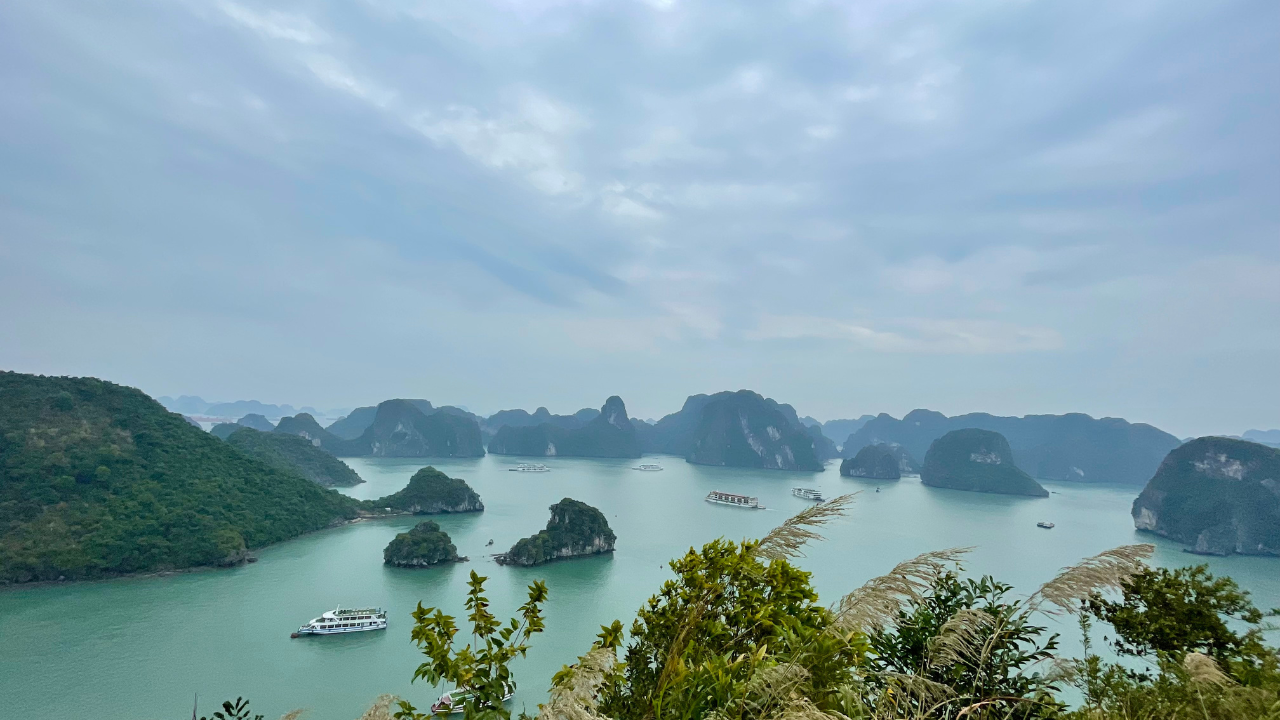 The pristine landscapes continue in the mountainous region of Sapa, with its terraced rice fields cascading down the hillsides, offering breathtaking vistas at every turn. Nature enthusiasts will also find themselves in paradise in the Mekong Delta, where meandering waterways, floating markets, and lush orchards create a tranquil escape.
Vietnam also has some of the most splendid and largest caves in the world, which have been discovered only in the last 30 years. Explore the amazing Phong Nha Cave on a boat, which is a water cave over an underground river. This experience is must-do in Vietnam and was one of the best highlights of my trip.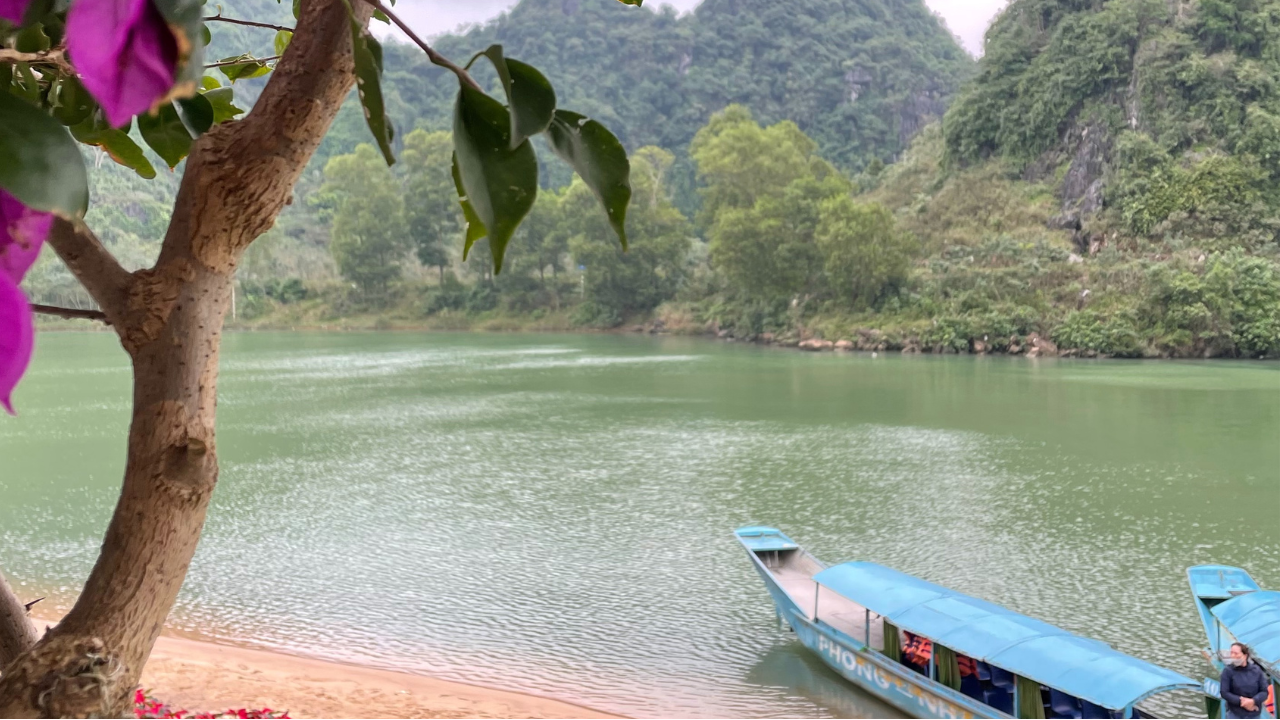 The stunning white sandy beaches and crystal-clear waters of Phu Quoc – an island paradise off the coast of Vietnam – offers a much-needed relaxation to your senses. With its lush tropical landscapes, Phu Quoc offers a haven of natural beauty and adventure.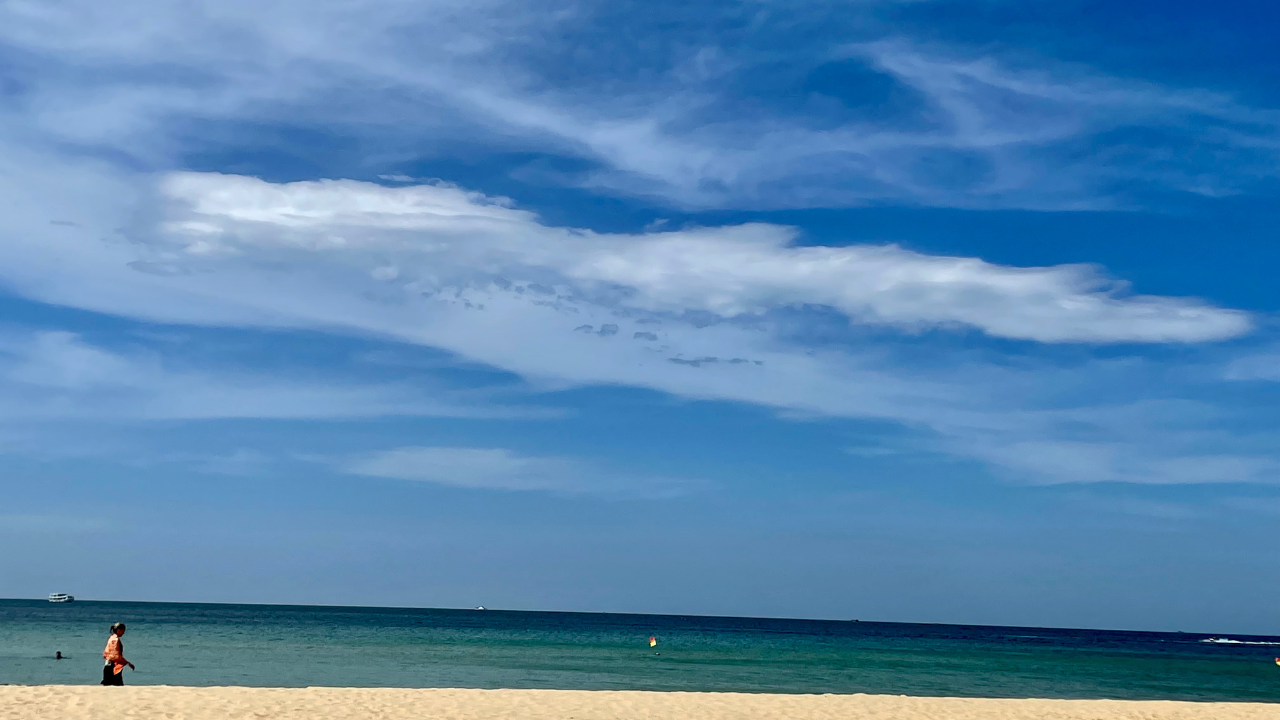 4. Culinary Delights
Vietnam's cuisine is a gastronomic journey that will delight food lovers. From the world-famous Pho to the crispy Banh Mi, Vietnamese cuisine is a harmonious blend of flavors and textures.
Exploring the bustling street food scene is an adventure in itself, where the sizzling aromas of grilling meat and the fragrant herbs of fresh spring rolls fill the air. Whether slurping a bowl of steaming Bun Cha or indulging in the delicate flavors of Banh Xeo, each bite offers a glimpse into Vietnam's culinary heritage.
The vegan enthusiasts needn't worry. I am a vegetarian and I relished Vietnamese cuisine in a pure vegan format. Vietnam is flanked by vegan restaurants with every major city offering many options to choose from. The word 'chay' signifies vegetarian, so that's your cue word to look out for.
Wander Smartly Tip: Use the app HappyCow to locate vegan or vegetarian restaurants in Vietnam, with ease.
Relishing Vietnamese coffee is reason enough to travel to Vietnam. It is a unique and beloved aspect of the country's culinary culture which has a distinct taste profile. It is dark and intense, with a slightly chocolatey or nutty flavor. The use of sweetened condensed milk gives it a creamy and sweet element that balances the bitterness of the coffee, creating a harmonious combination of flavors.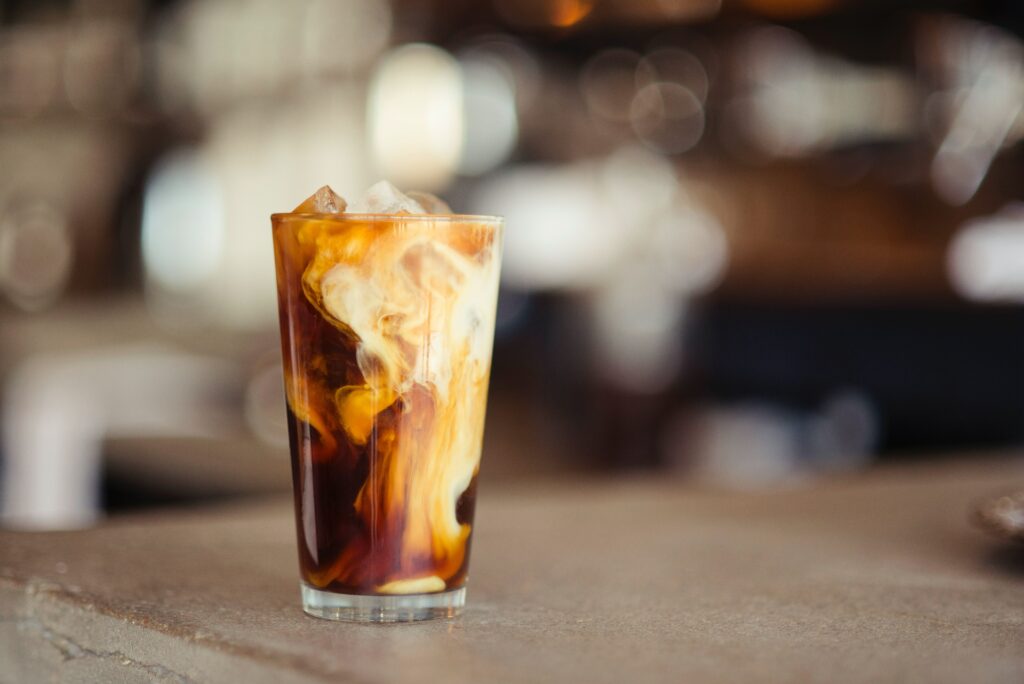 Wander Smartly Tip: While you're in Ha Noi, devour the decadent Vietnamese Coffee in both the hot and iced form, from any AHA Cafe outlets. These serve the best Vietnamese coffee compared to any other place in all of the city.
5. Affordable
Vietnam offers a wonderful combination of being both affordable and accessible to foreign tourists. There is a wide range of accommodation options to suit various budgets. From budget guesthouses and hostels to mid-range hotels and luxury resorts, you can find accommodations that meet your financial preferences.
The mid-range and luxury resorts in Vietnam are also reasonably priced, compared to other destinations around the world. Getting around in Vietnam is generally affordable, thanks to a well-connected transportation system. Domestic flights, trains, and buses provide convenient options for traveling between major cities and popular destinations.
Vietnam's currency, the Vietnamese Dong (VND), offers favorable exchange rates for many foreign currencies, making it easier for you to get more value for your money. This allows you to enjoy your trip without worrying about excessive expenses.
6. Accessible
Vietnam has made efforts to simplify the visa process, making it accessible for foreign tourists. Many nationalities are eligible for visa exemptions or visa-on-arrival services, which allow for a hassle-free entry into the country. For others, getting a e-visa is a quick and simple process. There are many websites operated by travel agents that help procuring an e-visa. I applied for mine here: https://vietnamvisa.govt.vn/.
Reaching Vietnam is easy, too. Its two major cities – Hanoi and Ho Chi Minh have well connected international air routes all over the world.
7. Shoppers' Delight
Vietnam is known for its vibrant markets, where bargaining is a common practice. You can explore local markets, such as Ben Thanh Market and Saigon Square in Ho Chi Minh City or Hoi An Night Market, to find a wide range of products at affordable prices. From clothing and accessories to handicrafts and souvenirs, there are plenty of opportunities to shop for unique items without straining your budget.
8. Warm Hospitality
Vietnam's people are renowned for their warm-heartedness and hospitality. From the moment you arrive, you will be greeted with genuine smiles and a sense of genuine friendliness that makes you feel instantly welcomed. Whether you are exploring the rural villages of the north or wandering through the bustling markets of Ho Chi Minh City, locals are always ready to offer a helping hand or share a story.
Engaging with the locals provides a deeper understanding of Vietnamese culture and fosters connections that can turn a simple trip into a truly transformative experience.
9. Child Friendly
Vietnam offers a range of activities, attractions, and amenities suitable for children. From exploring the bustling markets and vibrant streets of Hanoi and Ho Chi Minh City to enjoying boat rides in Halong Bay or the Mekong Delta, there are numerous opportunities for children to engage with the local culture and natural beauty of the country.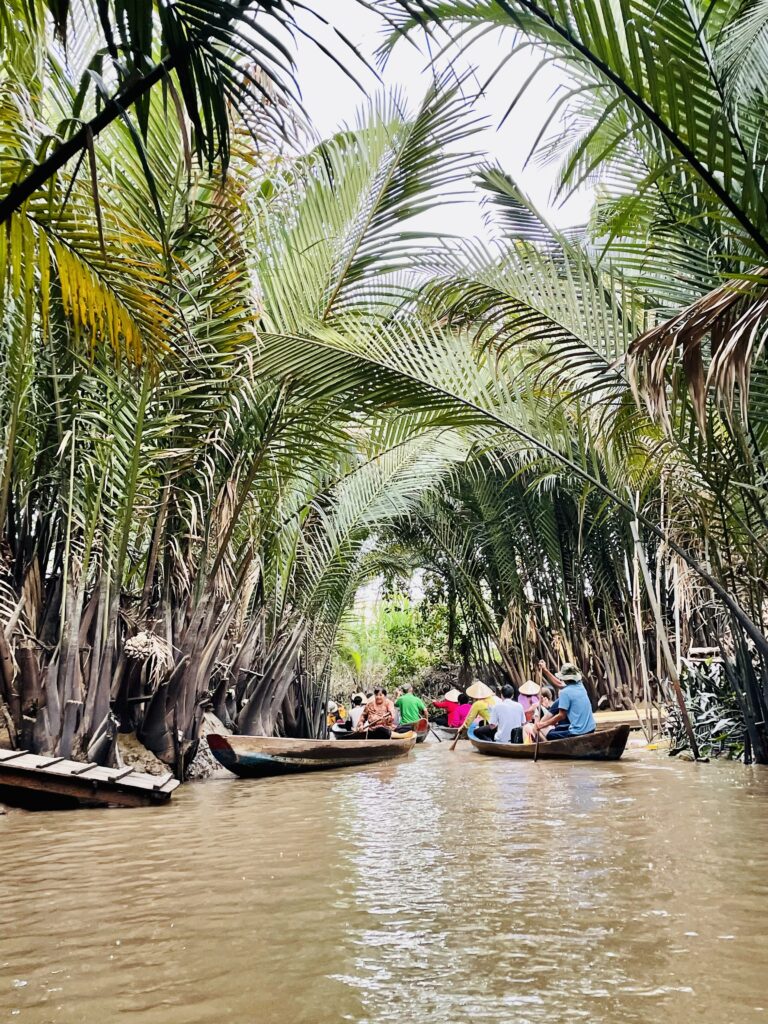 Its rich history and cultural heritage offer educational opportunities for children. Exploring ancient temples, visiting historical sites like the Cu Chi Tunnels, or participating in traditional craft workshops in Hoi An can provide insights into Vietnamese history, art, and traditions.
10. Safe for Solo Travelers

With its low crime rate, easy transportation and warm hospitality, Vietnam is a great choice for solo travelers.
---
Vietnam is a destination that effortlessly weaves together history, nature, cuisine, and genuine warmth. From the colorful lanterns of Hoi An to the captivating landscapes of Ha Giang, each corner of Vietnam offers something unique and captivating. Exploring Vietnam is an invitation to embrace the country's diverse culture, immerse yourself in breathtaking natural wonders, savor delectable culinary delights, and connect with the warm-hearted locals.
Whether you're a history buff, an adventure seeker, a nature lover, or a food enthusiast, Vietnam is a country that promises an enriching and unforgettable journey. So, pack your bags, open your heart to new experiences, and let Vietnam reveal its wonders to you.
Check our detailed 10 Day Vietnam Itinerary for a complete guide on places to visit, where to stay, when to visit and which activities to indulge in.
Drop a comment below to let us know your thoughts! Visit our destinations page for more such detailed travel guides on places worth visiting.
FAQs
Is it a good idea to go to Vietnam?
Embarking on a journey to Vietnam is like stepping into a vibrant tapestry of rich history, breathtaking landscapes, and warm hospitality. This Southeast Asian gem offers a unique blend of traditional charm and modern allure, making it a destination that is truly worth exploring. So yes, Vietnam is very much worth a visit!
Why Vietnam is worth visiting?
Whether you're a history buff, an adventure seeker, a nature lover, or a food enthusiast, Vietnam is a country that promises an enriching and unforgettable journey. Here are 10 reasons to visit Vietnam:
1. Cultural Immersion
2. Captivating History and Architecture
3. Natural Splendor
4. Culinary Delights
5. Affordable
6. Accessible
7. Shoppers' Delight
8. Warm Hospitality
9. Child Friendly
10. Safe for Solo Travelers