We have designed our lives in a way that gives us contentment and joy. Our work keeps us busy and fulfilled. More than on occasion, we eat out and buy things that give us pleasure. We enjoy the company of our friends. Work, family and personal commitments occupy the majority share of our time. And like time, all resources at our hands are limited. So, why travel?
As a woman in her 30s who's been to over 25 countries with a regular office job, I find the question to be quite rhetorical. Let me tell you a story about how travel adds another dimension to our otherwise stationary lives.
It is October and I am on holiday with my family. Up on the hills, we're enjoying the fresh mountain air and soaking up views of the majestic Himalayas. As I gather my things to leave the next day, I get a text from a friend. There's a trip on the cards in less than three months and he asks if I'd like to go.
Instantly, my mind leaps into decision-making mode. With work and other usual commitments, I wasn't sure if I could fit in another vacation this soon. Christmas season is not a busy time at work, and I did still have some days off before the year ended. So that was one point ticked off the list.
There were more to ponder on before I could see myself lean on either side of the decision. I would usually jump at the opportunity to see a new country in the company of good friends. Though I did just have a great holiday, so I wasn't desperate for a break from my routine life. Did I need to travel again? I couldn't get myself to refuse easily, so I responded with a non-committal 'Tell me more'.
After a phone conversation fleshing out the details, it turns out they were looking at Europe. Somewhere towards the Southern end, where temperatures wouldn't drastically drop in December. I've been to many European countries before, all in summer, which is purportedly the best time to visit. So, the concept of a travel to Europe in winter seemed foreign to me, all pun intended.
The next morning, we began our return journey with a road-trip downhill from Manali. As I gazed at the mountain peaks and the gushing Beas river, I found myself awash with a sense of gratitude for this sojourn. I felt refreshed and invigorated, like stepping out from a long, hot shower. Only, this feeling was more pleasurable and long-lasting.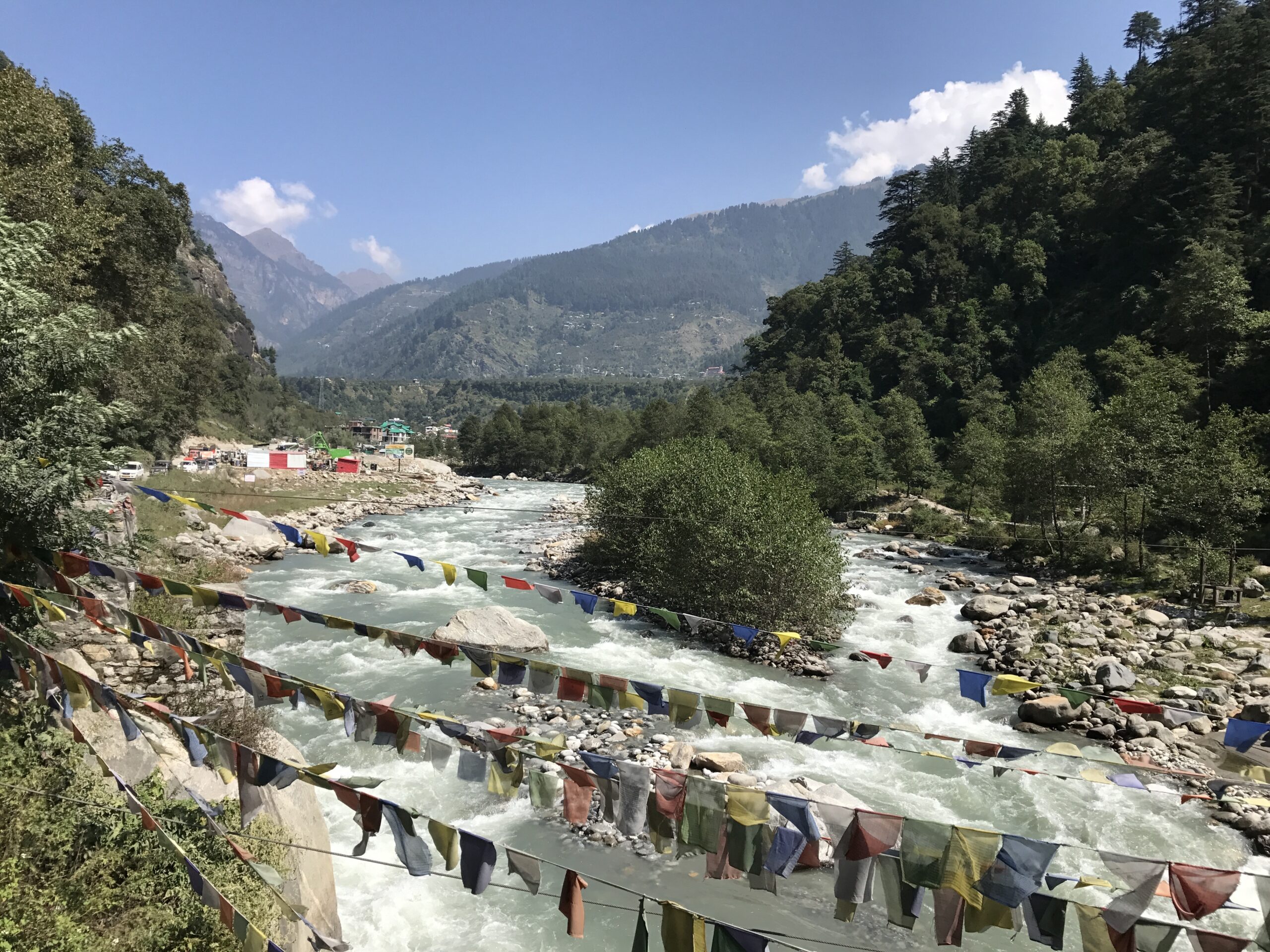 I had been working long hours before coming on this trip. Here, I was able to disconnect from work and I went back with a different perspective on the task. I now looked forward to finishing my project with increased zeal. Taking a pause only helped me fast forward into professional growth.
I am not much of a hiker, but I did trek on the mountains this time and surprised myself by reaching the top. I was tired and hungry and panting most of the time, but the sense of accomplishing something I never imagined doing changed something in me. I realized how limitless human potential can be.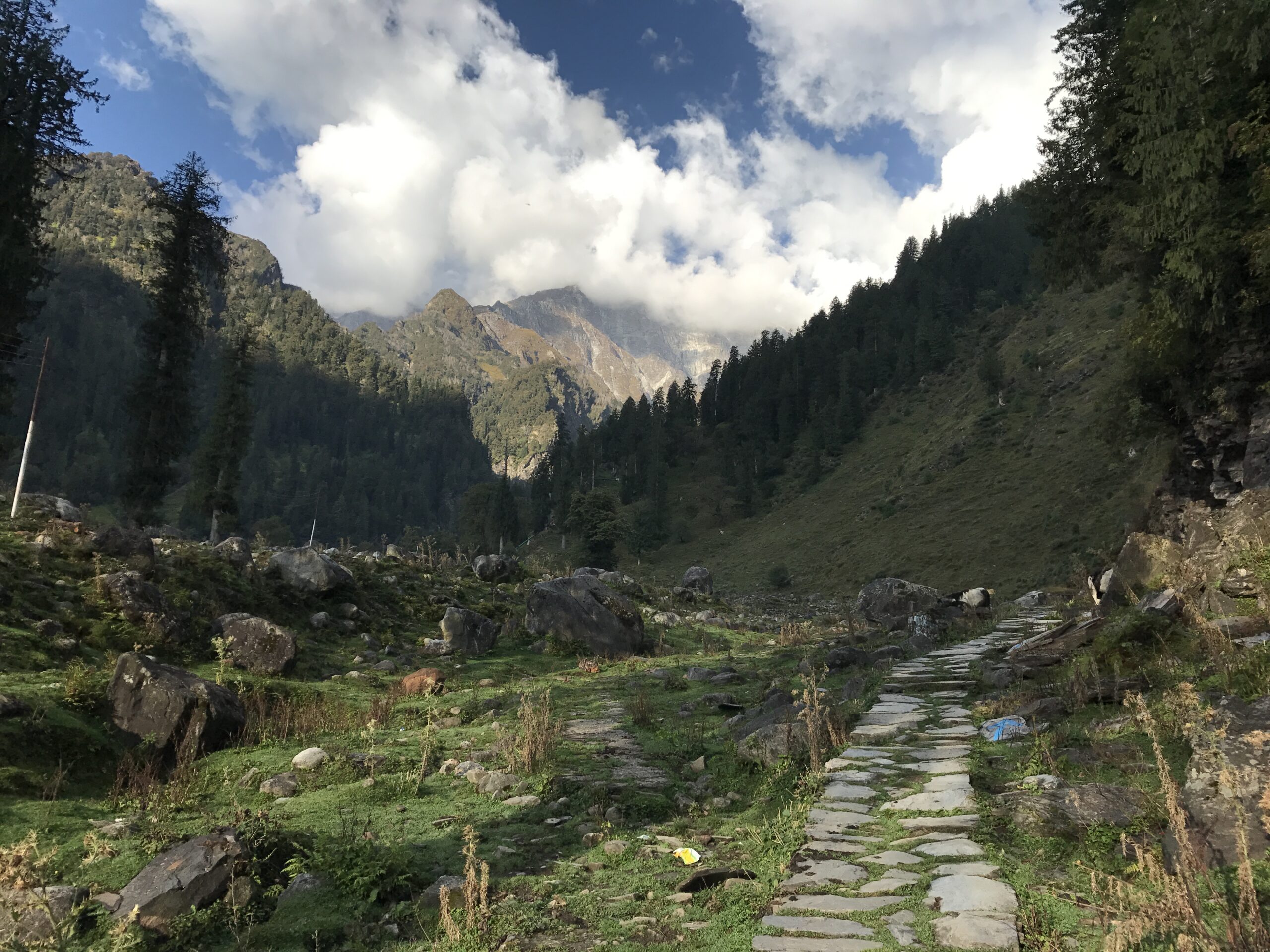 And then, almost like an epiphany, I realized I wanted to do more of what wasn't contemporary. I reached for my phone and with a strong conviction texted my friend, 'Let's do it!'. What a thrill to look forward to a European Holiday when you're retreating from the Himalayas! The sheer anticipation of visiting a new country sent happy signals throughout my body.
Talking about the human body, science says travel boosts our immunity and mitigates our stress levels. It reduces the risk of heart disease and depression. I'm no expert on personal finance, but I do think it wise to spend on travel than medicines and expensive lines of treatment. [1,2]
After considering a few countries we zeroed in on Turkey. It represented a beautiful amalgamation of nature, history and culture. Then came the task of planning the itinerary and booking our stay and flights, which we accomplished in two conference calls over a week. One of the best things about travelling in today's time is the ease of planning a holiday. With a plethora of information and resources available at our fingertips, planning a trip on your own has never been this easy.
Soon, autumn paved the way for winter. After a laudable completion of my goals at work, it was again time to set the out-of-office response on my email and get packing. I was especially excited about visiting Cappadocia. This is a region in Turkey touted to be among the best places in the world for hot air balloon rides and majestic views of the fairy chimneys.
We landed in Istanbul and I couldn't wait to taste the authentic Turkish Coffee I had heard so much about. I like my coffee with a bit of milk and sugar so I tried it with a pinch of salt, (only figuratively) aware I may not enjoy the strong black flavor. To my surprise, both the texture and the taste of the coffee blew me away. It was this cup of Turkish Coffee, or Türk Kahvesi, that accustomed my taste buds to the pure black brew.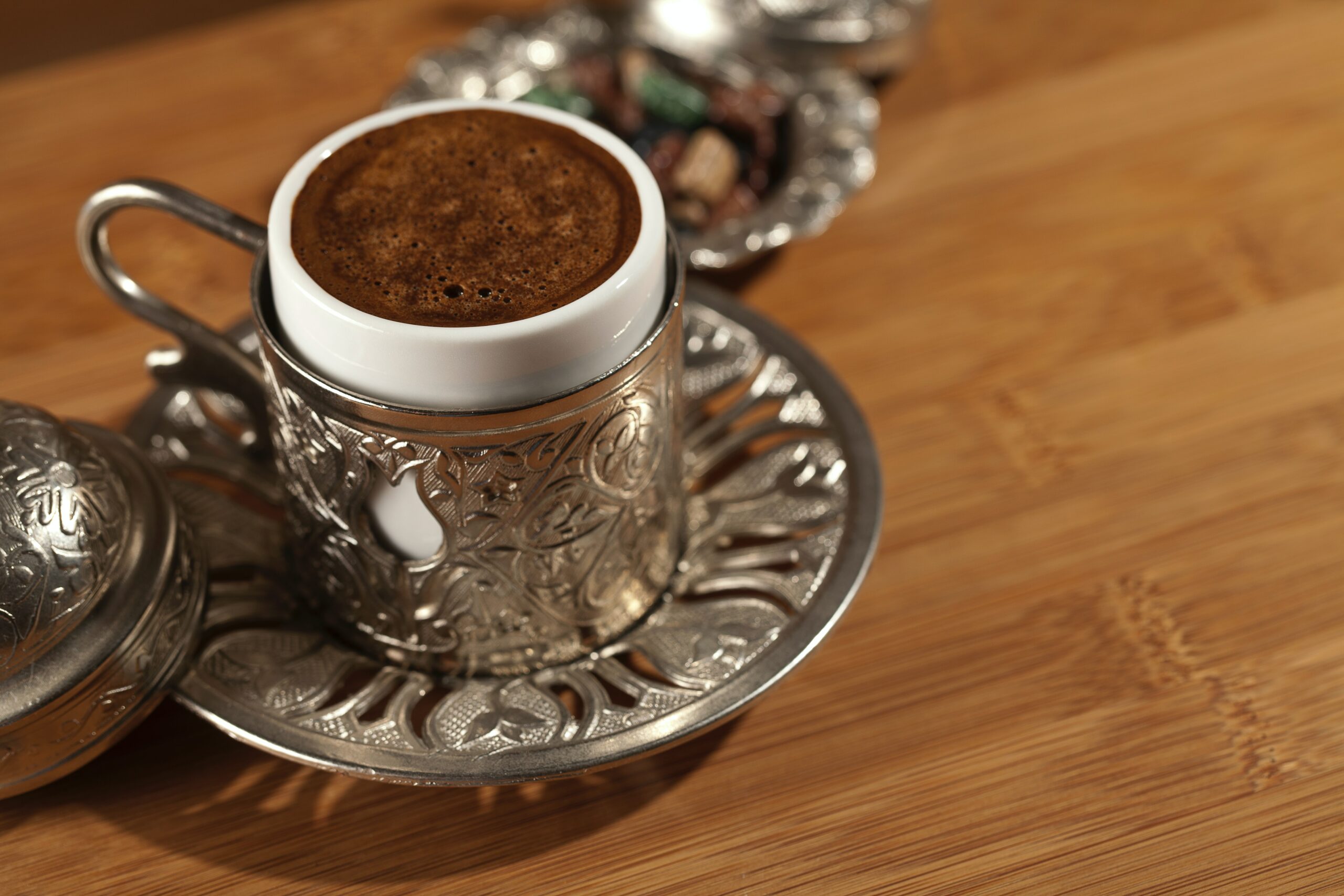 A vivid memory of Istanbul is watching the Whirling Dervishes show. It is a meditation practice performed by Sufi groups using dance and music as their offering to God. The group performing on stage had their eyes closed and despite that there were in perfect sync with each other. I've always been spiritually inclined but witnessing this show of undiluted devotion strengthened my belief in the unknown forces of the universe. It made me realise how even across borders people can share the same belief.
My stay in Cappadocia was the highlight of our trip. It snowed the night we reached and I got to witness my first snowfall. This was the most precious Christmas gift I could receive. All set for the balloon ride in the morning, I went to bed with a child-like excitement.
However, my desire to see the whimsical fairy chimneys from a height of 6,000 feet up in the air was jinxed. All rides were cancelled due to bad weather. It took me a while to come to terms with the despair but once I looked at the snow-clad chimney tops, my sadness melted away in a matter of seconds.
We decided to go for a hike on Rose Valley and trekking on a bed of snow wasn't the easiest. We slipped, we fell but we got back up each time. Quite like the ups and downs we face in life. One of the great things about travel is experiencing the thrill of the unknown. I came to see the view from up above, and the valley chose to mesmerize me by keeping me grounded instead.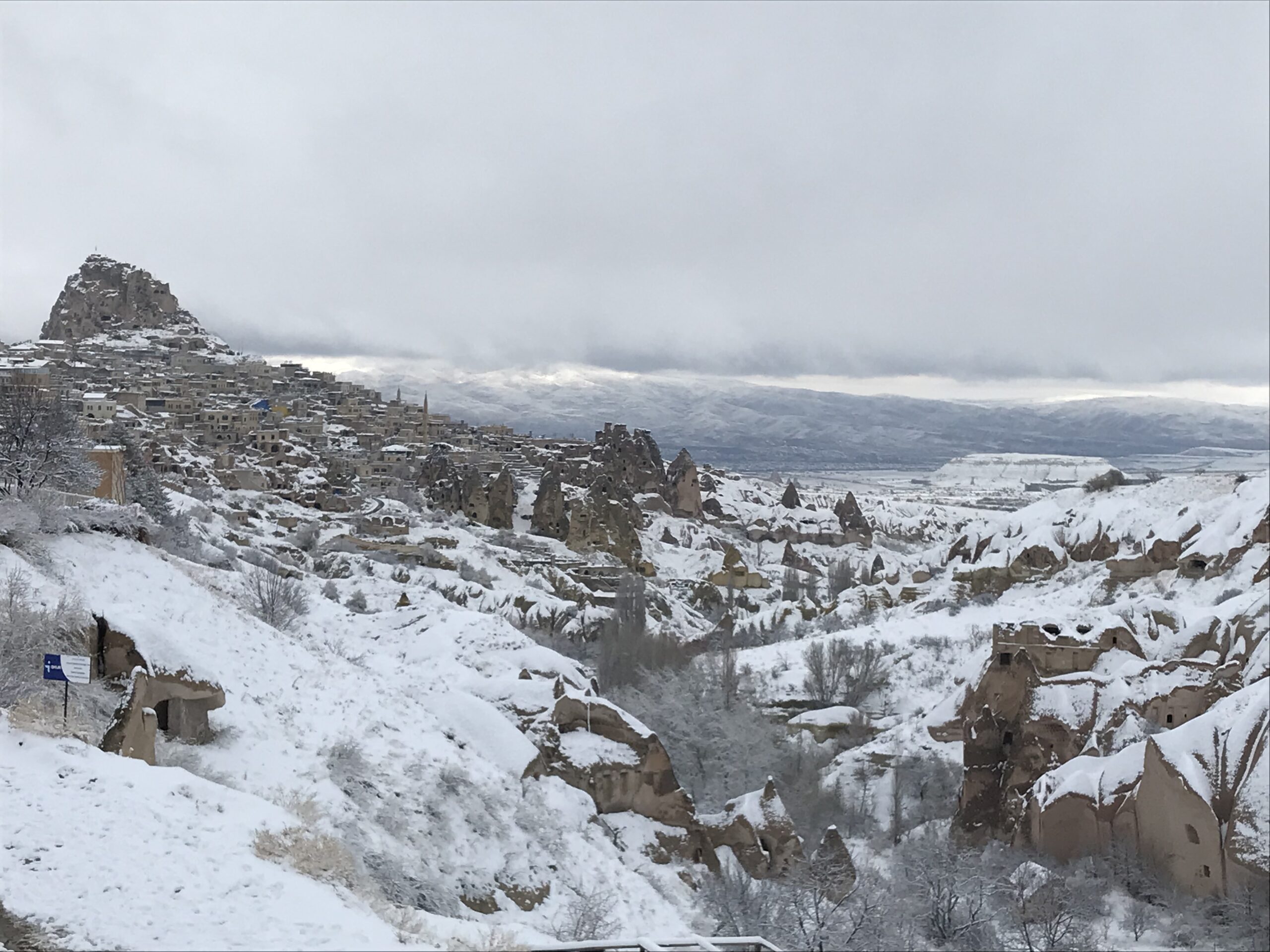 In hindsight, trekking on snow was a more unique experience than hopping on the balloon ride could have been. I had taken balloon rides elsewhere before. Submit to mother nature and she will never fail to awe you.
We ended the trip with countless memories. Taking hammam baths, sipping apple tea and spiced hot wine, and moreover, appreciating the beauty of a country when it wasn't in its prime season. It changed my notion of avoiding off-season travel. As the quote by Albert Camus goes, "In the midst of winter, I found there was, within me, an invincible summer."
So, Why Travel?
After many trips trotting the globe, I can say with pride that my travels have enriched me in a way no financial investment could. My stories from around the world are as precious to me as diamonds to a woman. I know I wouldn't have evolved as much as a person with an unstamped passport.
The experiences are countless. Meeting new people, seeing different cultures, trying new food is to say the least. Putting yourself in a new environment and learning not just about the world, but also a lot about yourself, is the real deal. Travel changes (for the better) how we think. It widens our horizons. [3]
We may be visiting countries which speak different local languages that are of course alien to us. What is wonderful to experience first-hand is how universal the language of kindness, generosity and empathy is, all over the world. Travel is a great way to improve one's social skills, particularly our non-verbal language. [4]
It is a privilege to be born with an intelligent mind and able body. What a pity it is to restrict it with boundaries.
So, travel far, and travel wide. For no one ever said on their death bed, they wished they had seen the world any less.
Now that I've hopefully convinced you to explore the planet, start off your journey by selecting your holiday destination. We've got you covered on detailed itineraries and guides, and we promise you unforgettable experiences and a memorable time!
FAQs
Why is it important to travel?
Travel adds personality and character to human beings by making them see new places, experience new cultures and meet new people. Travel has a positive impact on human health by increasing immunity and reducing stress levels.
What are the benefits of traveling?
1) Travel reduces stress and positively impacts human health. It boosts immunity and reduces risk of diseases.
2) Travel improves our social skills by helping us meet new people and experience different cultures.
3) Travel widens our horizons and adds depth to our personalities.