Have you been captivated by the scenic beauty of Cape Town and thinking about making a trip? Here is the finest 5 Day Cape Town Itinerary that covers all the best places of the magnificent city.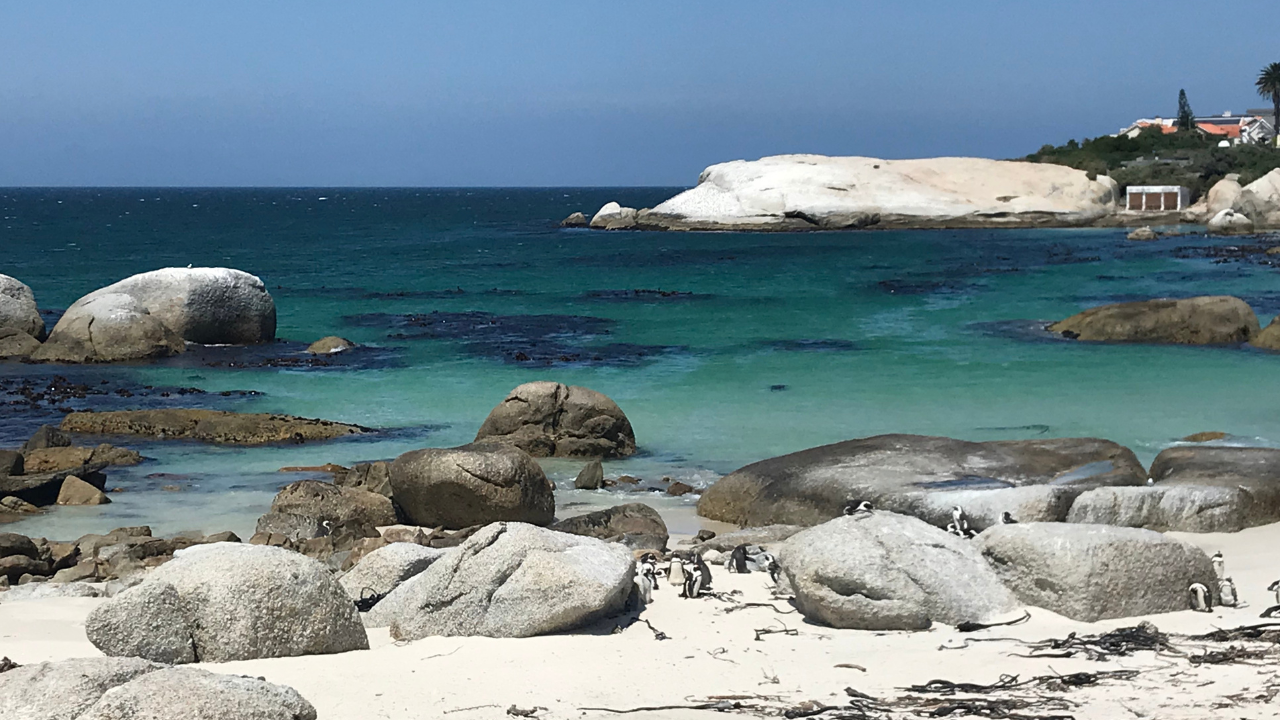 Cape Town is a vibrant and diverse city located in the Western Cape province of South Africa. Known for its breath-taking natural beauty, Cape Town has some incredible landscapes – beautiful beaches, seaside promenades, gorgeous sunsets and mountains. It also has a vivacious cultural scene with a thriving arts and music community. Cape Town is a lively cosmopolitan city with great restaurants and locally produced wine. If you're looking for a relaxed holiday without any inter-city travel, 5 days in Cape Town is the perfect solution.
Our goal at Wander Smartly is to make your travels smarter and help you have the best experience on your trips. From my own experience of visiting Cape Town and falling head over heels in love with the city, I share the perfect way to explore this gem of a place. Cape Town is among the most beautiful cities in the world, and among the best travel destinations on the planet.
Best Time to Travel
Cape Town can be visited anytime of the year. To enjoy great weather, fewer crowds and the best experience, visit Cape Town between the months of March to May or September to November.
Where to Stay in Cape Town
Camps Bay is a picturesque suburb located on the Atlantic Seaboard of Cape Town, renowned for its stunning natural beauty and upscale lifestyle. Nestled between the Twelve Apostles Mountain Range and the azure waters of the Atlantic Ocean, Camps Bay offers a breath-taking setting that makes it the perfect location for your stay in Cape Town.
The streets in Camps Bay are lined with stylish bars, cafes, and shops, making it a hub of activity throughout the day and night. Located close to the city center, Camps Bay provides easy access to the attractions of Cape Town. It is also known for its spectacular sunsets. As the sun dips below the horizon, the sky comes alive with vibrant hues of orange, pink, and purple, creating a mesmerizing display.
Ocean View House in Camps Bay is the perfect property to stay at. The rooms are spacious and come with either a terrace or a balcony overlooking the ocean and the surrounding mountains. It has two swimming pools, offers a fabulous breakfast and is great value for your money. Book your stay at this property for all 5 days of your stay in Cape Town. The beach is at close proximity, and you have access to some of the best restaurants in the city at a short walking distance.
If this property is unavailable on the dates of your stay, South Beach Camps Bay Boutique Hotel is a good alternative, similar to Ocean View House.
5 Day Cape Town Itinerary
Day 1: Arrive at Cape Town and Explore Camps Bay
Cape Town is well connected by flight to major destinations in the world. Arrive in the city and check-in to your hotel. Get some rest from the flight and head out on foot to explore Camps Bay in the evening. Make sure to catch the glorious sunset by the ocean at Camps Bay Beach.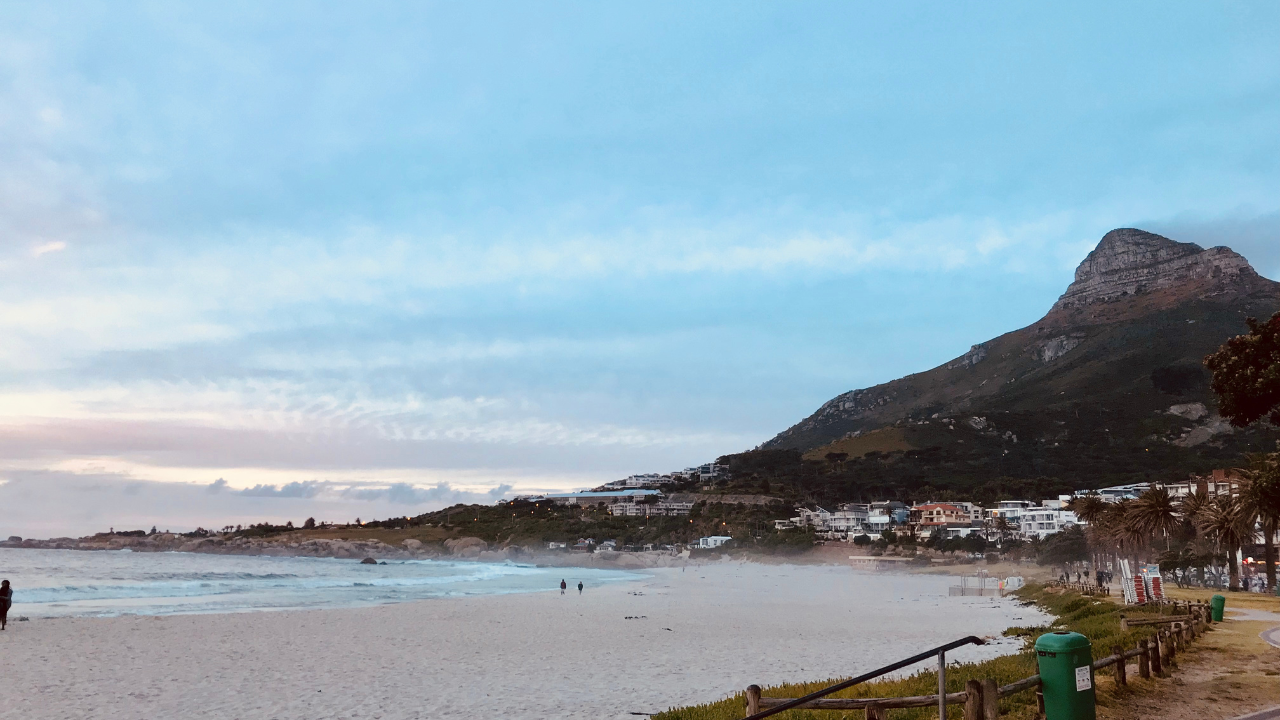 Whether it's lounging on the beach, enjoying water activities, savoring gourmet cuisine, or simply taking in the stunning surroundings, Camps Bay offers a memorable experience for you with a blend of relaxation and sophistication. Enjoy the beachfront vibe and grab dinner at any of the restaurants nearby.
Day 2: Explore the Iconic Table Mountain & Visit V&A Waterfront
Get some breakfast and head over to see the Table Mountain. This is an iconic landmark and one of the New 7 Wonders of Nature. It gets its name from its flat-topped shape, which resembles a table, and stretches approximately 3 kilometers (1.86 miles) from end to end. It stands at an impressive height of 1,085 meters (3,558 feet) above sea level and dominates the city skyline, serving as a symbol of Cape Town.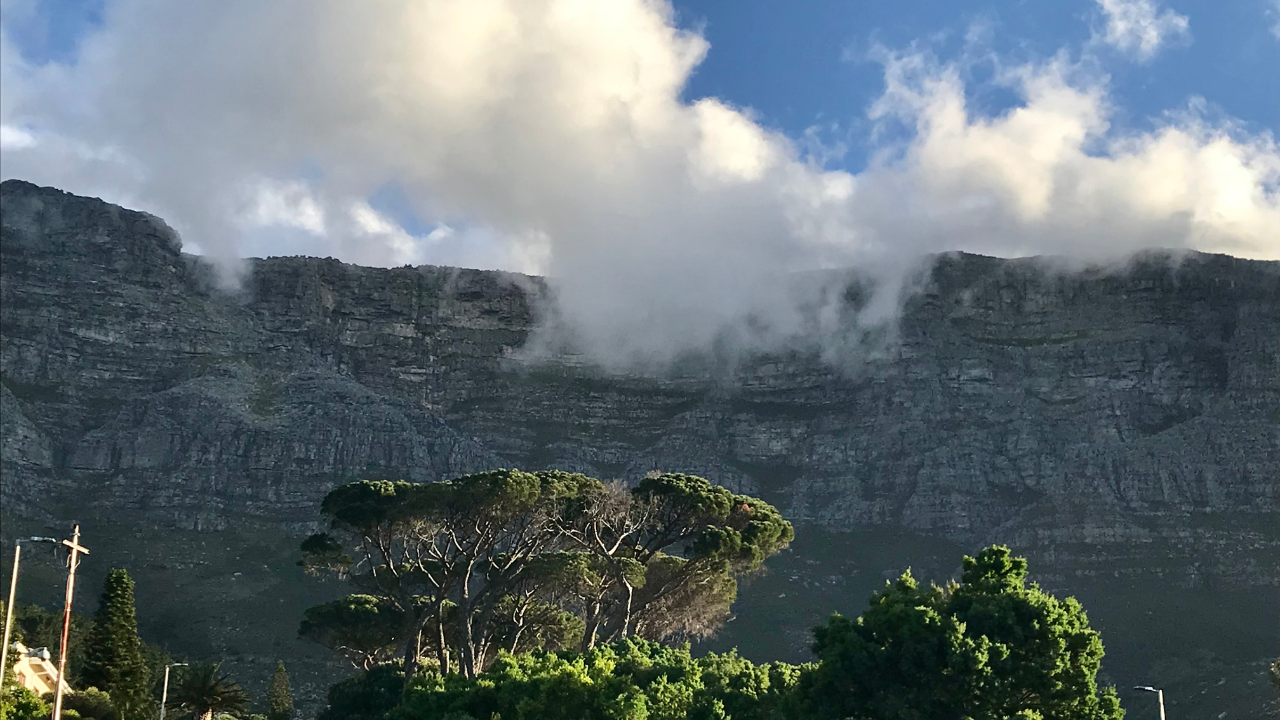 Take the aerial cableway to reach to the top of the mountain, enjoying the views as you go by. Once atop the Table Mountain, you will be greeted with awe-inspiring vistas that stretch for miles. On clear days, the views extend to the Atlantic Ocean, Robben Island, the Cape Peninsula, and the rugged Twelve Apostles Mountain Range. The summit also offers various walking trails, picnic spots, and lookout points, allowing you to explore and appreciate the natural beauty at your own pace.
It would be wise to book your tickets online in advance. It is quite normal to see people wait in queues for the cable ride, you can purchase the fast-track ticket and skip queues to avoid waiting in line. The ride doesn't operate on bad weather days and your ticket will be valid for 7 days from the chosen date. This is, however, a must-do experience in Cape Town, so keep your plan a bit flexible so as to ensure a visit to the Table Mountain.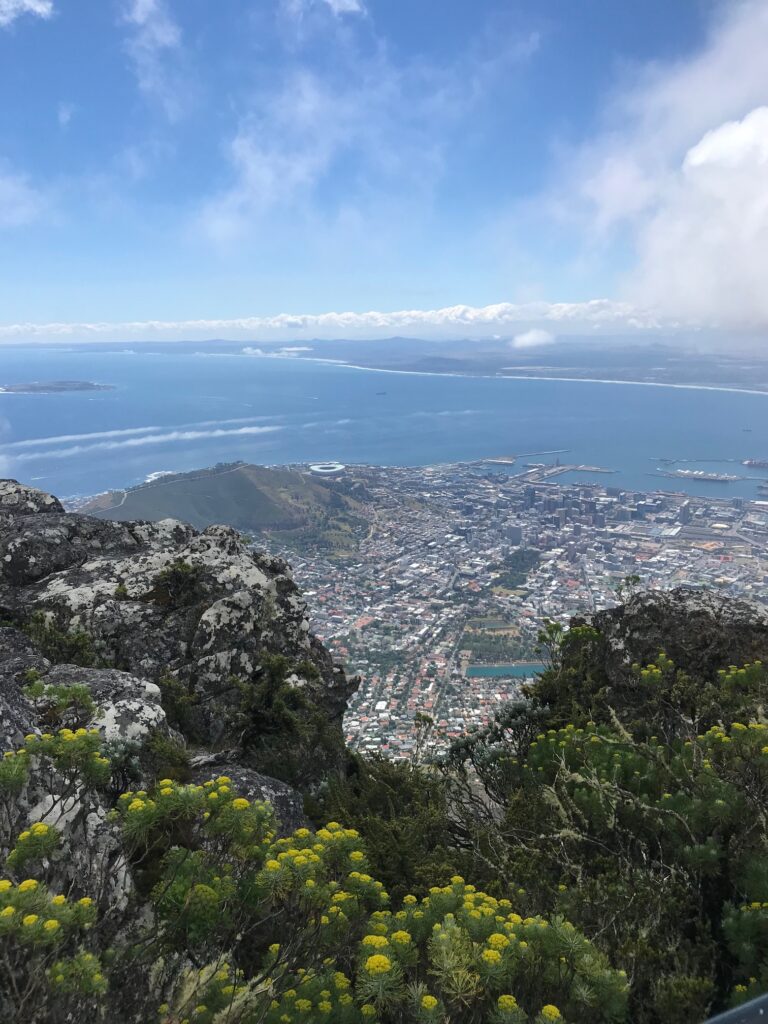 In the late afternoon, head over to V&A Waterfront. The name "V&A" stands for Victoria & Alfred, referencing the historical connection to Queen Victoria and her second son, Prince Alfred. The area was originally a harbor and port, and over time, it has transformed into a vibrant waterfront precinct that seamlessly blends culture, shopping, dining, entertainment, and stunning ocean views.
The waterfront promenade stretches for several kilometers, offering a scenic pathway for leisurely walks and cycling, with majestic views of the ocean and the city. Enjoy your evening on the lively promenade, gazing at the view, shopping and enjoying culinary delights.
Day 3: Visit the Cape of Good Hope, Hout Bay, Boulders' Beach Among Other Places
This promises to be a wonderful day as you explore the natural oceanic beauty of Cape Town. This small group tour takes you on a guided trip to all the iconic sites around Cape Town and will pick you up from your hotel. Taking a small group tour is the most efficient and comfortable way to explore these must-see sites in Cape Town in just a day.
Among many other places, you'd be visiting Hout Bay, hopping on a boat ride and checking out seals in their natural habitat.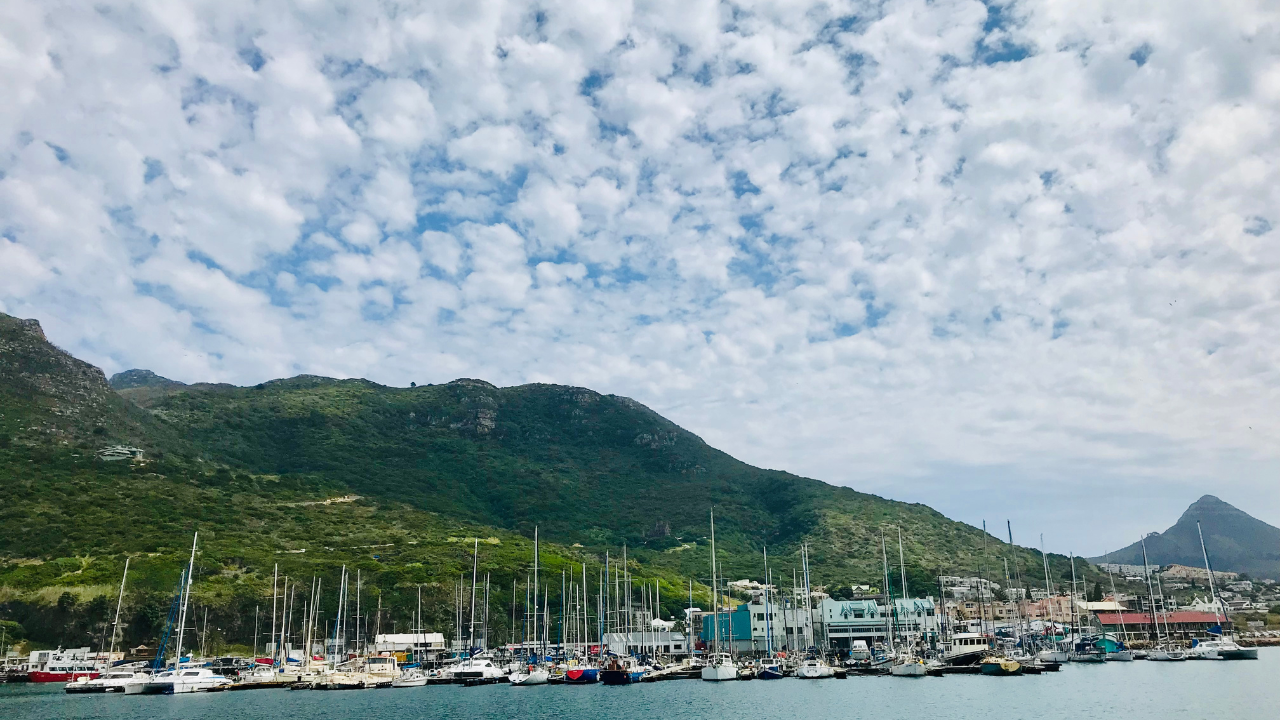 Chapman's Peak Drive is a breath-taking coastal road that winds along the Atlantic coastline of the Cape Peninsula. Renowned for its stunning natural beauty and panoramic views, it is considered one of the most scenic drives in the world.
Chapman's Peak Drive is an engineering marvel, with its curves and bends carefully designed to blend harmoniously with the natural landscape. You would be halting at numerous viewpoints to admire the scenery and capture memorable photographs.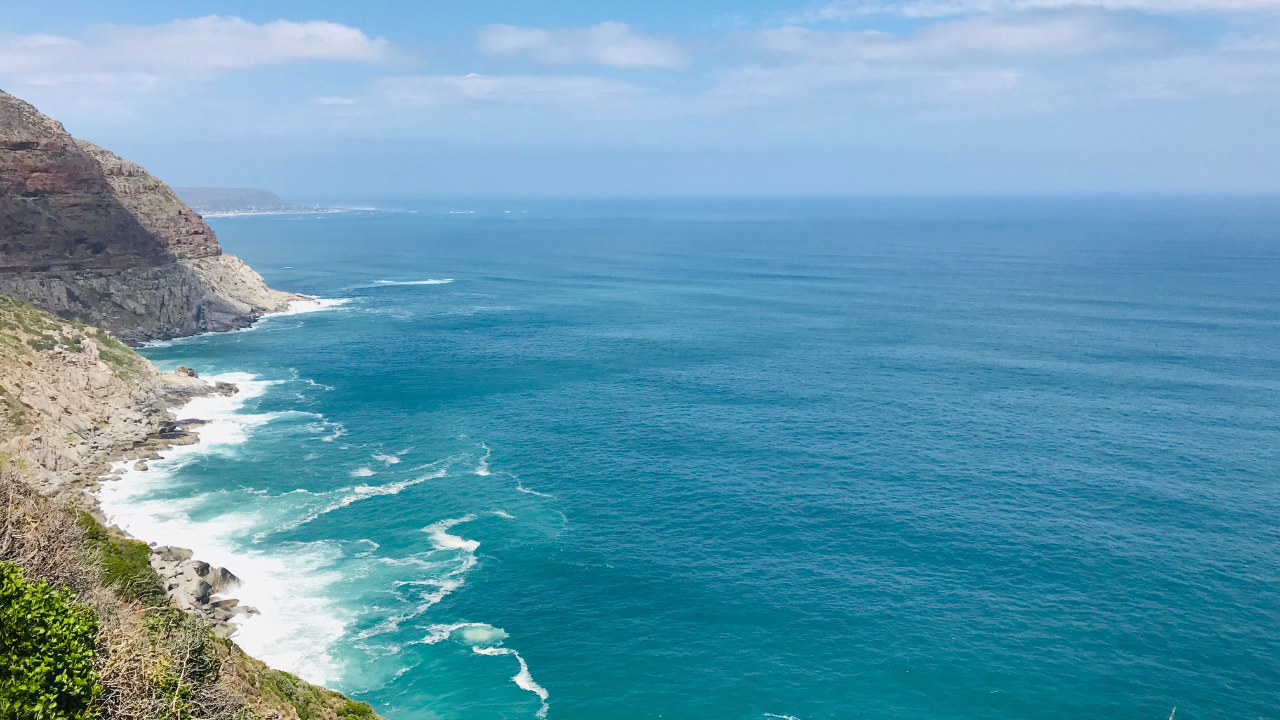 The Cape of Good Hope marks the point where the Atlantic Ocean meets the Indian Ocean, and the surrounding area is known for its dramatic cliffs, pristine beaches and rugged coastline.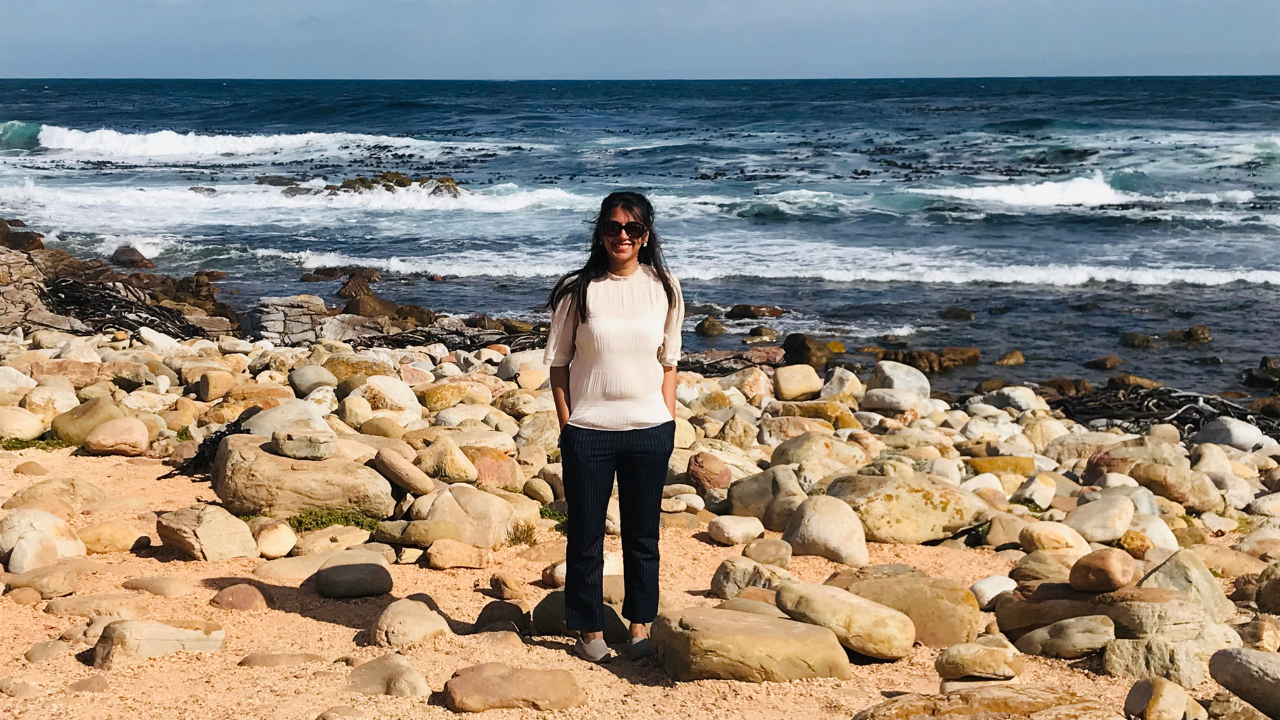 The Boulders Beach Penguin Colony is a unique attraction known for its charming colony of African Penguins. Drown in a wave of serotonin as you observe these delightful creatures in their natural habitat.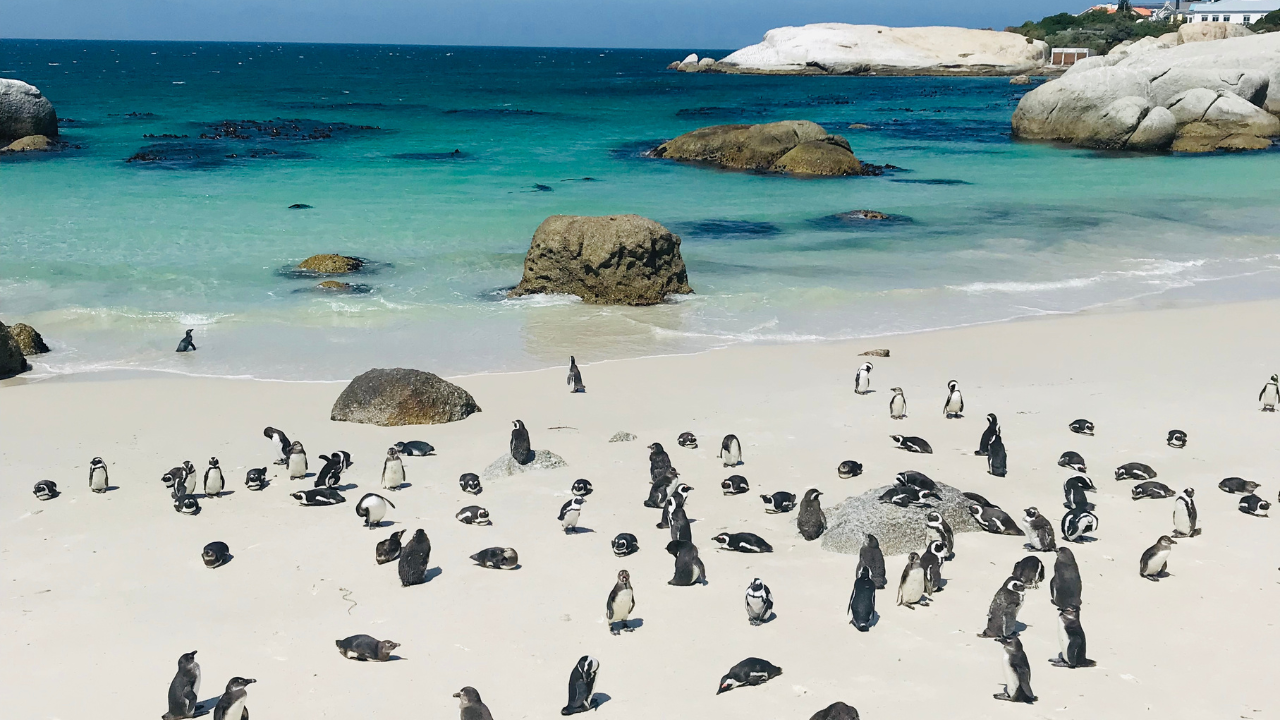 Muizenberg Beach is a picturesque and vibrant beach known for its colorful beach huts, making it quite an instagrammable point. Be sure to click some great pictures with the ocean and the colorful huts.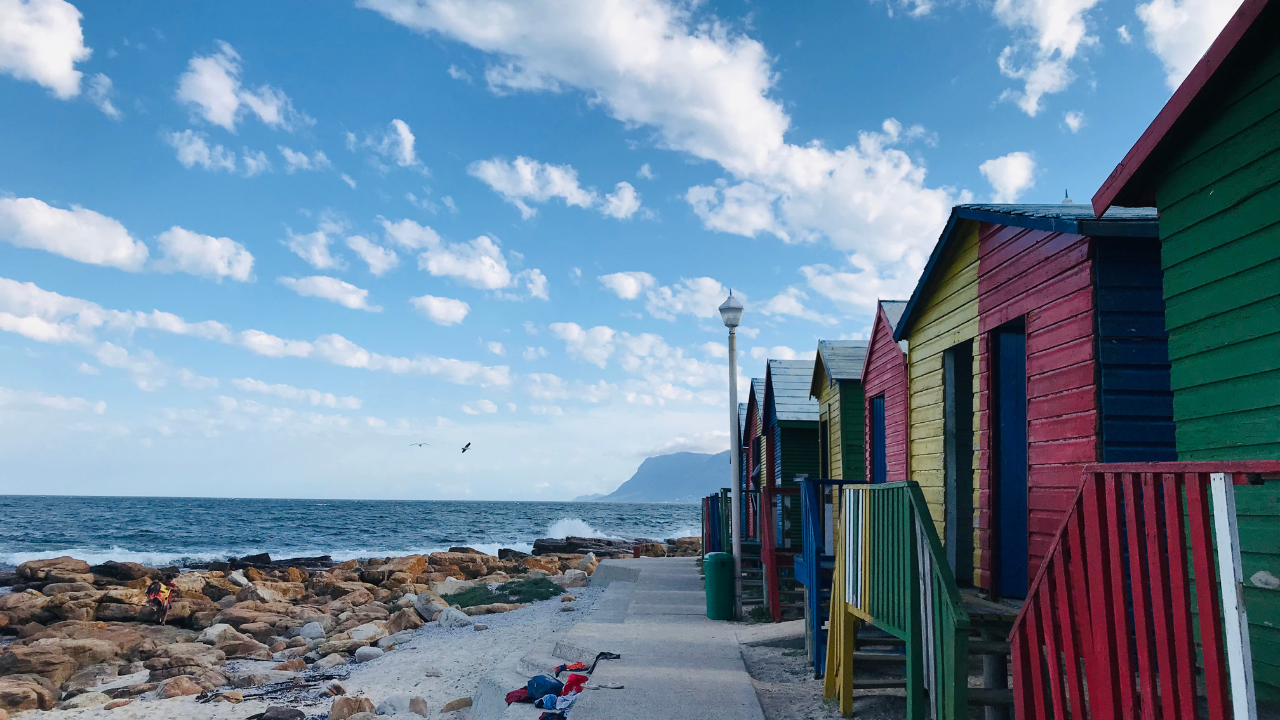 Day 4: Hike Along Lion's Head and Tour the Vineyards of Stellenbosch
Begin the day today with a guided hike along Lion's Head at sunrise. Lion's Head is a prominent mountain peak in Cape Town, part of the Table Mountain National Park and forms an integral part of the city's iconic skyline. It offers breath-taking panoramic views of Cape Town, the Atlantic Ocean, and the surrounding landscapes.
The name "Lion's Head" is derived from the mountain's distinct shape, which resembles the head and mane of a lion when viewed from certain angles. Hiking up Lion's Head is a rewarding and exhilarating experience, a must-do activity in your visit to Cape Town. Taking this guided-tour makes your hike safe, and lets you click amazing snaps at the most appropriate stops.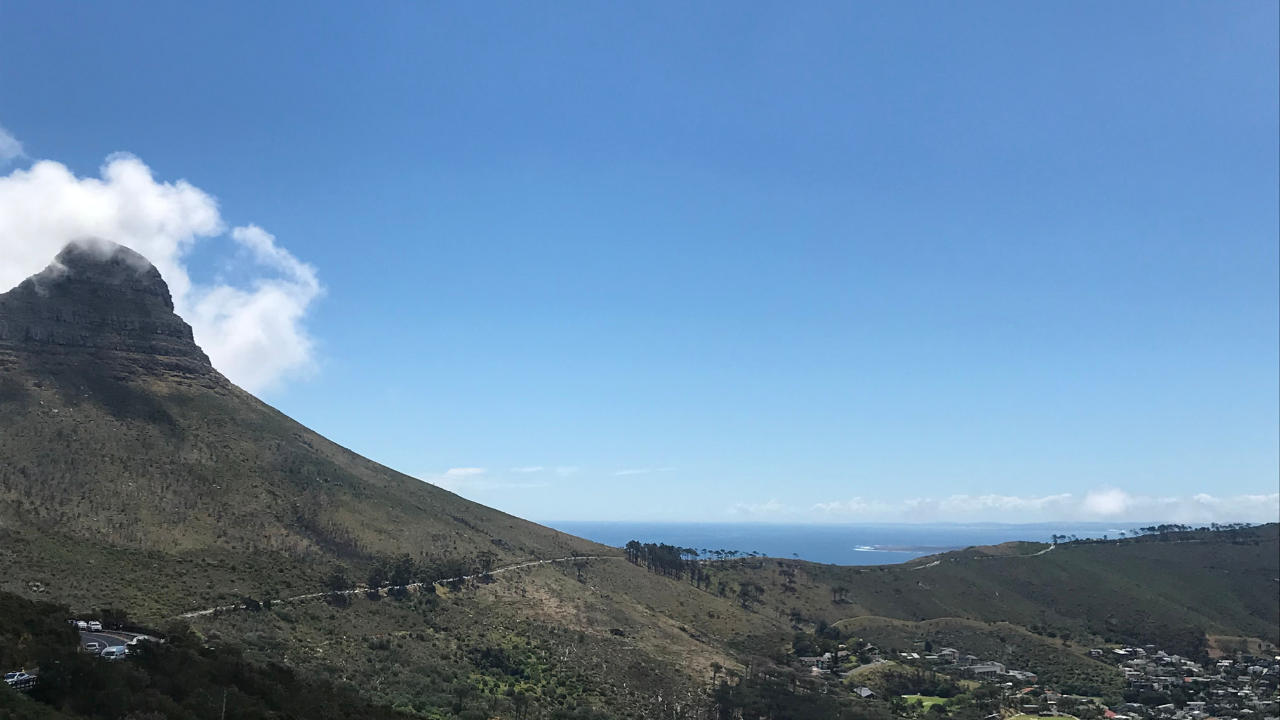 You can request a pick-up from your hotel. This hike can be done at sunset as well; however, I'd recommend doing it in the morning so that you can visit the famous vineyards of South Africa later today.
In the afternoon, enjoy a four-hour wine and cheese tasting tour today at Stellenbosch, one of the oldest and most prestigious wine regions in South Africa, known for its scenic landscapes, historic vineyards, and exceptional wines.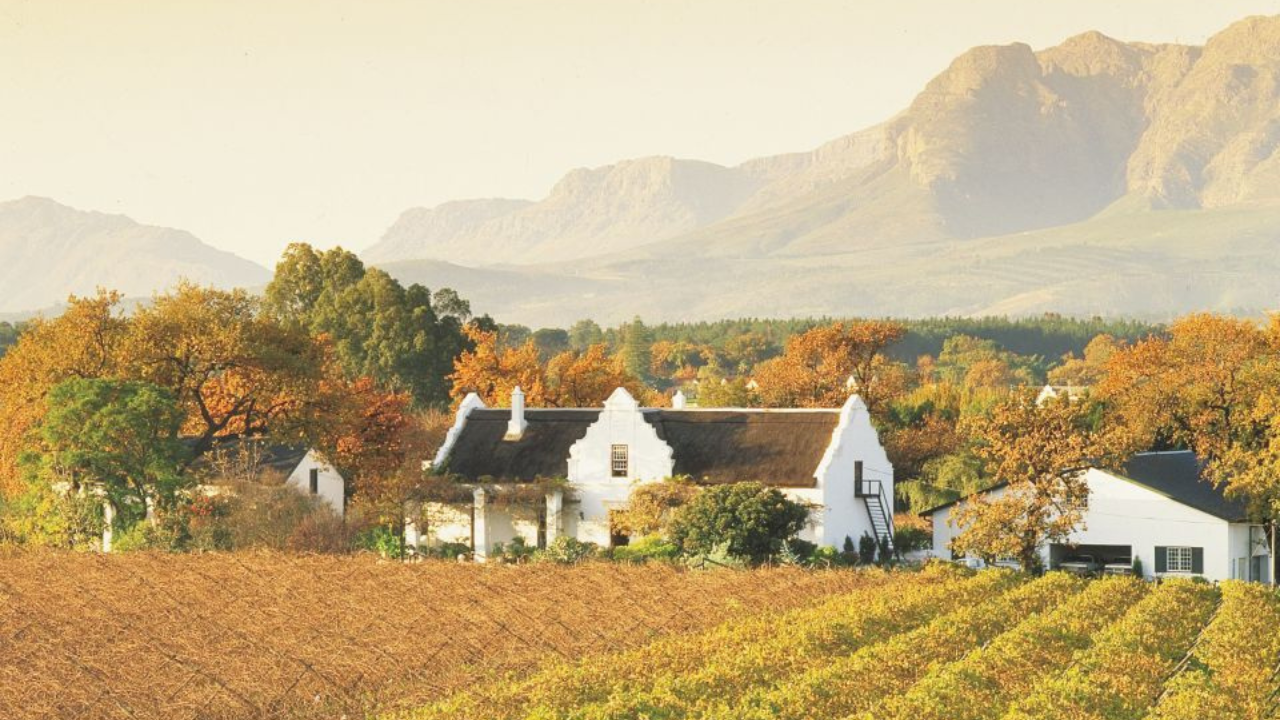 The town of Stellenbosch serves as the heart of the Winelands. It is a charming and picturesque town with oak-lined streets, Cape Dutch architecture, and a vibrant atmosphere. Stellenbosch boasts of a diverse range of wine varieties, including internationally acclaimed wines like Cabernet Sauvignon, Merlot, Shiraz, and Chardonnay, making it a paradise for wine enthusiasts and connoisseurs.
Day 5: Depart Back Home
After a mesmerizing holiday in the beautiful city of Cape Town, head back home with a smile on your face and memories sweet as sugar.
Local Food
Cape Town offers a diverse and vibrant culinary scene with a wide range of local foods to try. Here are some must-try dishes and local delicacies when visiting Cape Town:
Cape Malay Curry: Cape Malay cuisine is a fusion of Indonesian, Indian, and African flavors. Cape Malay curry is a fragrant and mildly spicy curry dish made with a blend of aromatic spices and served with rice, sambals, and roti.
Bobotie: Bobotie is a traditional South African dish with Cape Malay influences. It consists of spiced minced meat, usually beef or lamb, mixed with raisins, breadcrumbs, and an egg-based topping.
Gatsby: The Gatsby is a popular street food sandwich in Cape Town. It typically features a long roll stuffed with fillings like chips, meat, cheese, and various sauces. The Gatsby is known for its generous portions and is perfect for sharing.
Cape Malay Koeksisters: Koeksisters are a sweet treat enjoyed in South Africa. The Cape Malay version has the dough infused with fragrant spices like cinnamon, aniseed, and cardamom.
Snoek Braai: Snoek is a type of fish found in the waters around Cape Town. It is a local favorite, and a popular way to prepare it is by barbecuing it over an open flame.
Malva Pudding: Malva Pudding is a classic South African dessert that originated in Cape Dutch cuisine. It is a warm and sticky sponge pudding made with apricot jam, butter, and sugar.
Local Transportation
Taxis are reasonable and easily available in Cape Town for local travel and airport transfers. Uber is also operational in Cape Town, and the most convenient way perhaps to get from one point to another.
Currency
The South African Rand (ZAR) is the currency used in Cape Town. Credit Cards and Debit Cards too are widely accepted.
Visa
Some countries are exempt from needing a visa to enter South Africa, while otherwise you would need to apply for one. Check the list of exempt countries and the guidelines for visa application on the official website of South Africa Home Affairs Department.
Language
South Africa has 11 official languages including Afrikaans, and English is widely spoken.
Mobile Network Operators
You can buy a local sim from Vodacom, MTN or Telkom in Cape Town and select a plan best suited to your needs (local sim cards in Cape Town are not expensive). Check if your mobile network operator back home has international roaming in South Africa and offers a better deal.
Travel Adaptor
Plug types D, M and N work in Cape Town, on a 230V supply voltage and 50Hz frequency. It is best to carry a universal travel adaptor to avoid any hassles or confusion.
If you want a short, relaxed holiday without much travel, then 5 days in Cape Town is a wonderful getaway. Giving you the best combination of oceans and mountains, the scenic beauty of Cape Town will leave a lasting impression upon you. It isn't named among the most beautiful cities in the world for nothing.
Visit our destinations page for more such detailed travel guides on countries worth visiting.
FAQs
How many days do you need to see Cape Town?
5 days is sufficient to see all the beautiful places in Cape Town.
What is the best month to go to Cape Town?
Cape Town can be visited anytime of the year. To enjoy great weather, fewer crowds and the best experience, visit Cape Town between the months of March to May or September to November.
Where to stay in Cape Town?
Camps Bay is a picturesque suburb located on the Atlantic Seaboard of Cape Town, renowned for its stunning natural beauty and upscale lifestyle. Ocean View House in Camps Bay is the perfect property to stay at. The rooms are spacious and come with either a terrace or a balcony overlooking the ocean and the surrounding mountains. 
What is the best 5 day itinerary for Cape Town?
Day 1: Arrive at Cape Town and Explore Camps Bay
Day 2: Explore the Iconic Table Mountain & Visit V&A Waterfront
Day 3: Visit the Cape of Good Hope, Hout Bay, Boulders' Beach Among Other Places
Day 4: Hike Along Lion's Head and Tour the Vineyards of Stellenbosch
Day 5: Depart Back Home