Planning a trip to Vietnam? In this article, we'll walk you through where to stay in Ho Chi Minh, the best areas and hand-picked hotels in all of the city.
Ho Chi Minh City is a vibrant and bustling metropolis that perfectly blends history, culture, and modernity. As you plan your visit to this captivating city, one of the essential decisions to make is choosing the ideal place to stay. With a wide range of options available, from bustling city centers to more peaceful vicinities, Ho Chi Minh City has something to suit every traveler's preference and budget.
Our goal at Wander Smartly is to make your travels smarter and help you have the best experience on your trips. From my own experience of visiting Ho Chi Minh City, I spill the beans on the best places to stay in the city.
Where to Stay in Ho Chi Minh
Here are the best areas to stay in the city, and our cherry-picked selection of hotels in those areas.
District 1 – The Heart of the City
District 1, also known as Saigon's central business district, is the bustling epicenter of Ho Chi Minh City. This dynamic area is a vibrant blend of history, culture, and modernity, offering an array of attractions, entertainment, shopping, and dining experiences.
It is home to numerous iconic landmarks, including the stunning Notre Dame Cathedral, the historic Reunification Palace, and the vibrant Ben Thanh Market. Staying in District 1 will immensely ease your sight-seeing in Ho Chi Minh owing to its close proximity to all major attractions.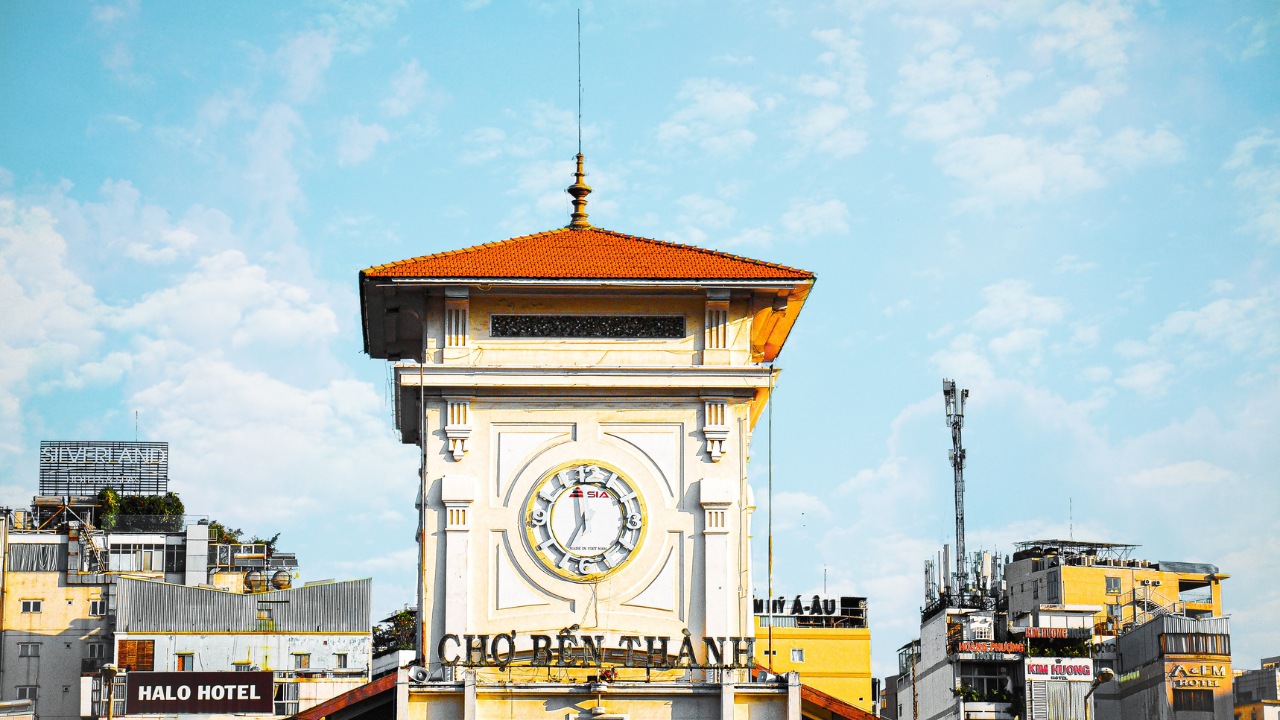 From street food stalls to upscale restaurants, the district also offers a diverse culinary scene. Indulge in delicious Vietnamese dishes such as pho (noodle soup), banh mi (baguette sandwiches), and fresh seafood. For a taste of international cuisine, you'll find a wide range of options including French, Italian, Japanese, and more.
District 1 comes alive at night with a vibrant nightlife scene. Head to the famous Bui Vien Street in Pham Ngu Lao for a lively atmosphere, bustling bars, and clubs. For a more sophisticated experience, the rooftop bars in District 1 offer breathtaking city views, signature drinks, and a relaxed ambiance.
District 1 boasts a wide range of accommodation options to suit various budgets and preferences. From my research and stay experience, I'd recommend New World Saigon as an excellent choice for a place to stay. It is situated in a great location where you can explore nearby landmarks such as the Ben Thanh Market, the Saigon Opera House, and the Reunification Palace, all within walking distance. It has all the modern amenities you could possibly need. It offers an amazing breakfast spread and top-notch hospitality. Book your stay in advance to avail great prices.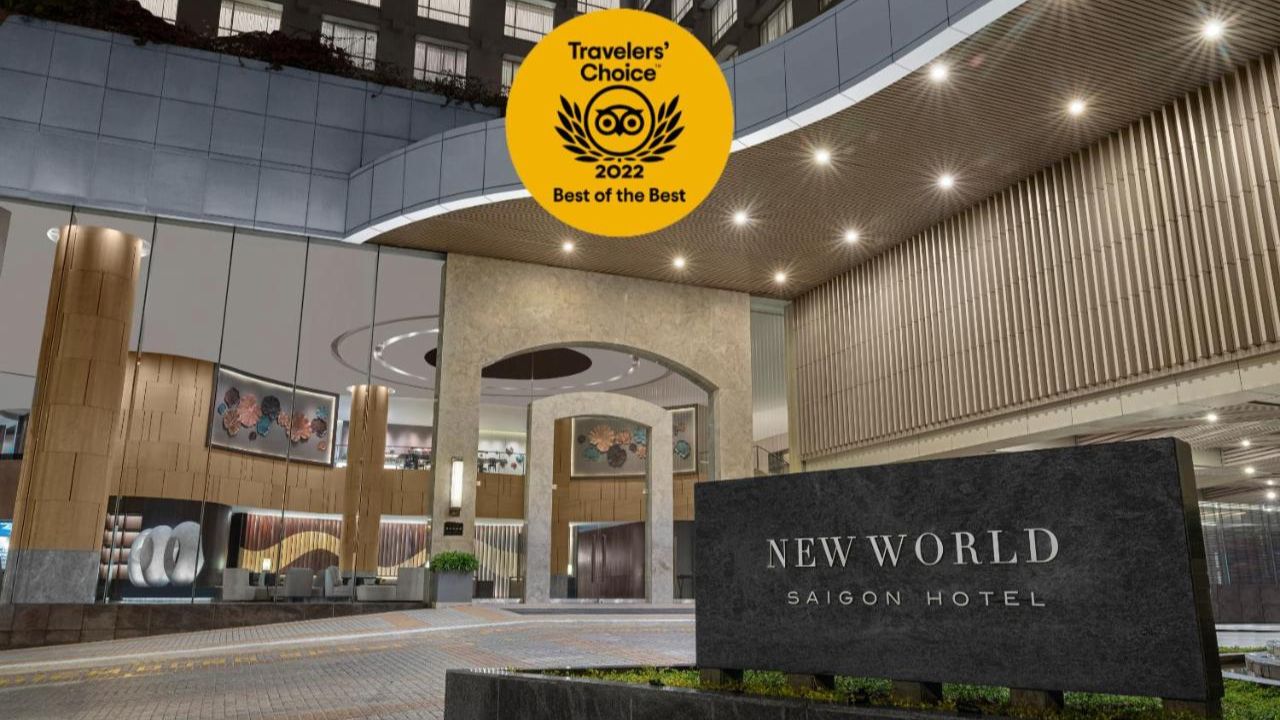 Wander Smartly Tip: We'd recommend District 1 as the best area to stay in Ho Chi Minh City.
District 3 – Tranquility Amidst the Bustle:
If you're looking for a peaceful retreat away from the tourist crowds, then District 3 would be a good option for you. It provides a tranquil setting while still being within close proximity to the city center. This district offers a balance between local charm and modern amenities.
District 3 is home to several historic landmarks that showcase the city's past. One of the most notable sites is the War Remnants Museum, where you can gain insight into the Vietnam War through thought-provoking exhibits. The district also houses the elegant Jade Emperor Pagoda, a stunning Buddhist temple known for its intricate architecture and spiritual ambiance.
La Vela Saigon Hotel is a wonderful place to stay in District 3. It has a rooftop pool with a view that is sure to mesmerise you. The breakfast buffet is held to a high standard and the rooms are large and comfortable.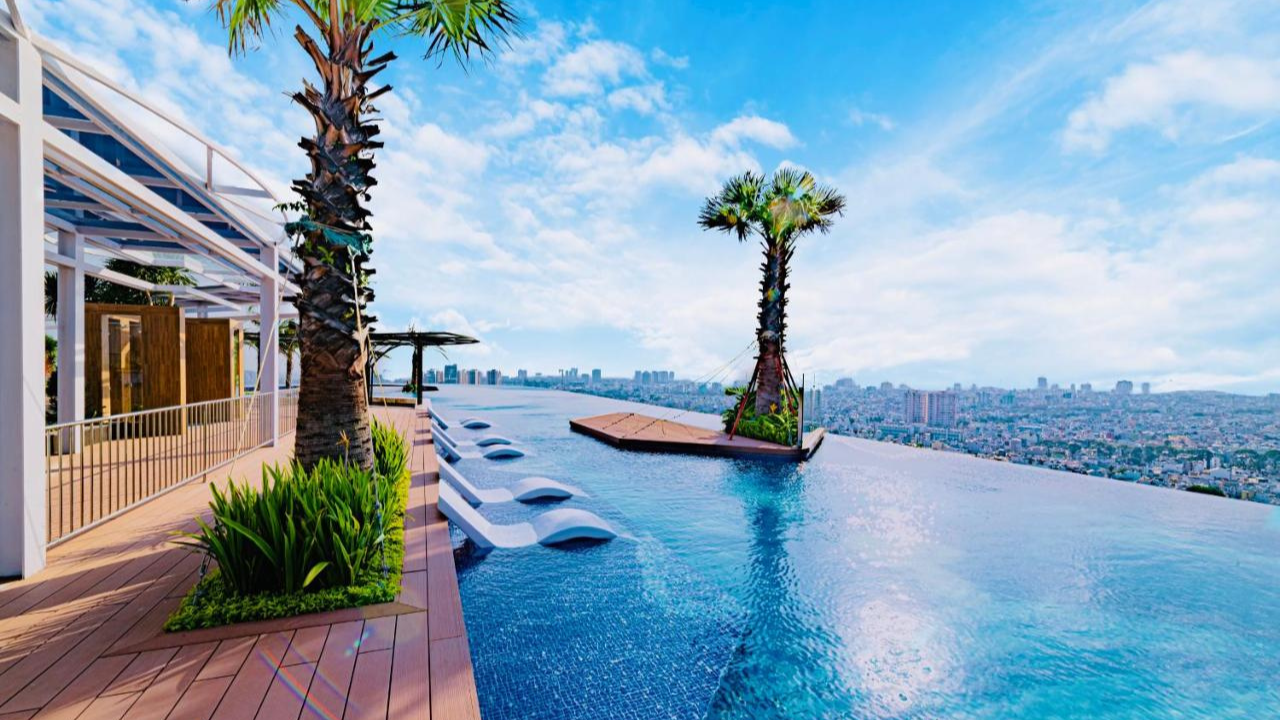 Riverside Retreat in District 2:
If you prefer a more tranquil and suburban setting, head to District 2, just a short distance from the city center. This district is known for its lush greenery, expatriate community, and a blend of modern developments and local charm. It is characterized by its spacious residential areas, making it an attractive choice for those seeking a peaceful retreat.
The district features a range of accommodation options, from serviced apartments to spacious villas. Many of these accommodations offer beautiful views of the Saigon River or lush landscapes, providing a serene setting for relaxation.
Lumiere Metropole Saigon is a great choice for a stay in District 2. Each room comes with a terrace offering lake views, making it a perfect choice for a scenic retreat. A well-fitted kitchen and a balcony with an outdoor dining area and pool views is offered in all rooms. The hotel also has an outdoor pool and a lush green garden. All of this is offered at a great price.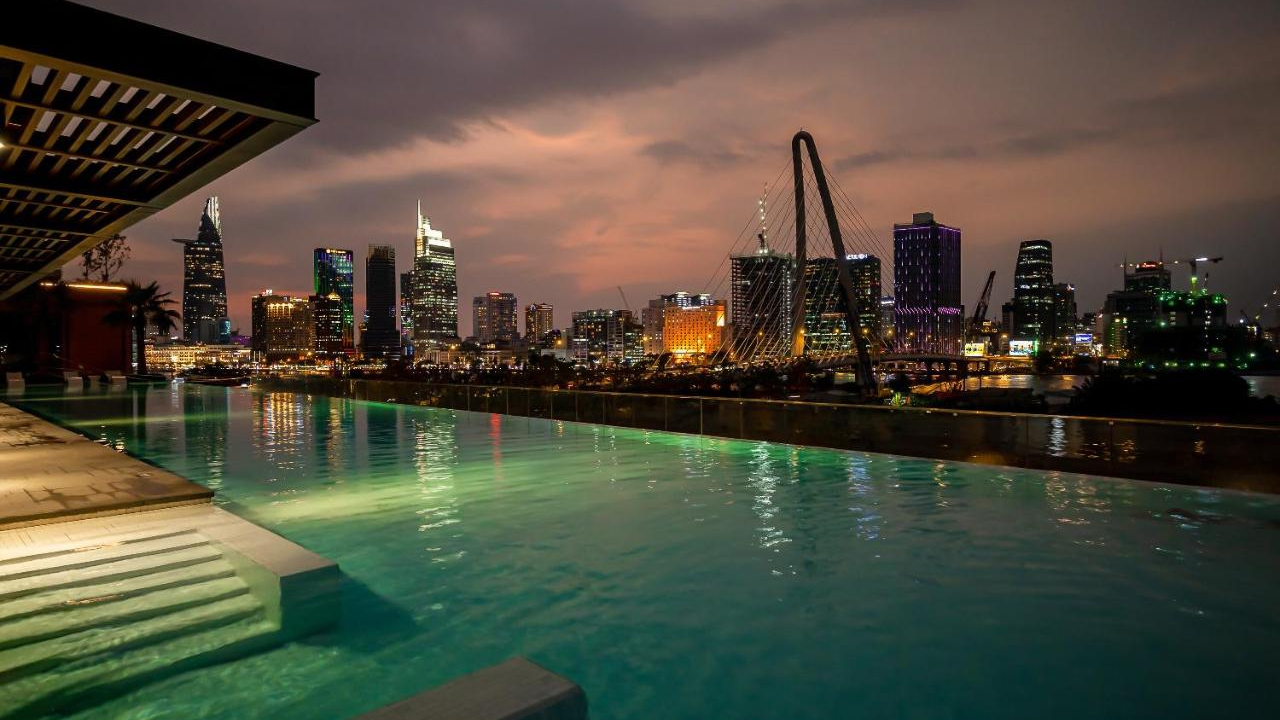 District 5 – Chinatown Adventures
Immerse yourself in the vibrant culture of Chinatown by staying in District 5, also known as Cho Lon. District 5 is a vibrant neighborhood that embraces rich Chinese heritage, offering a unique cultural experience and a treasure trove of sights, sounds, and flavors. This area is a treasure trove of temples, pagodas, and delicious Chinese cuisine.
District 5 is home to one of the largest Chinatowns in the world, showcasing a fusion of Vietnamese and Chinese influences, evident in its temples, pagodas, traditional architecture, and vibrant street scenes. You can explore the colorful markets, traditional medicine shops, and Chinese-inspired architecture that reflect the district's cultural heritage.
District 5 comes alive during traditional Chinese festivals and celebrations, such as the Lunar New Year (Tet) and the Mid-Autumn Festival. The streets are adorned with vibrant decorations, lanterns, and colorful displays, creating a festive atmosphere. Here, you can witness dragon and lion dance performances, enjoy street parades, and partake in traditional activities and rituals.
Windsor Plaza Hotel is an excellent place to stay in District 5. Located adjacent to An Dong Shopping Centre, it features a rooftop swimming pool and the award-winning Ngan Dinh Cantonese Restaurant. The rooms are modern and elegantly done up, offering magnanimous views of the city. Book now to avail great prices.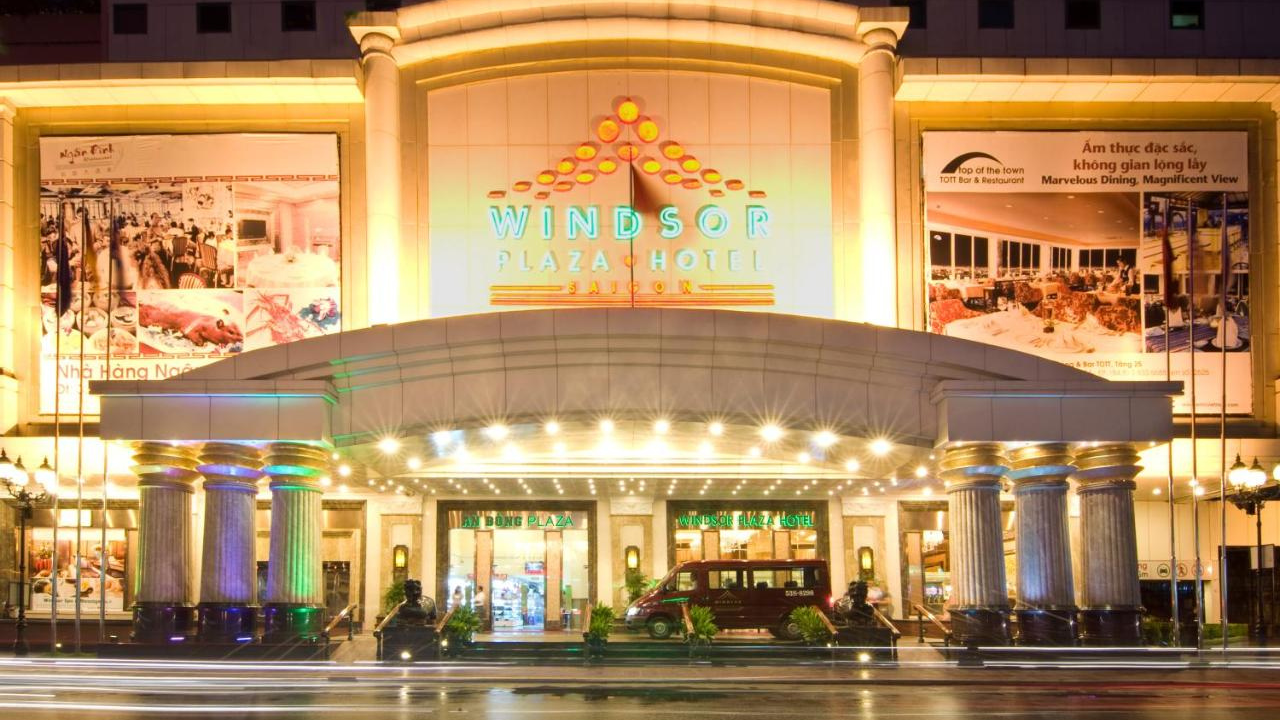 Pham Ngu Lao – The Backpacker's Haven
If you're a budget-conscious traveler, Pham Ngu Lao should be at the top of your list. This backpacker hub is situated in District 1 and offers an array of affordable guesthouses, hostels and hotels. Here, you can explore vibrant nightlife and indulge in delicious street food. The neighborhood offers several street markets and shopping opportunities where you can find affordable clothing, souvenirs, and local handicrafts.
One of the highlights of Pham Ngu Lao is the opportunity for cultural exchange and meeting fellow travelers from around the world. The neighborhood's social atmosphere, coupled with its affordable accommodations and lively nightlife, creates an environment where backpackers can connect, share stories, and embark on new adventures together. Staying in District 1 also offers the biggest advantage of close proximity to all major attractions in Ho Chi Minh City.
Elios Hotel in Pham Ngu Lao, District 1 is a great choice for a budget hotel. It is adjacent to the famous night streets, which offer an array of bars and restaurants. Located just 500 metres from Ben Thanh Market, and 1.2 km from the Opera House and Reunification Palace, you can experience the best of the city within a short walk from the hotel.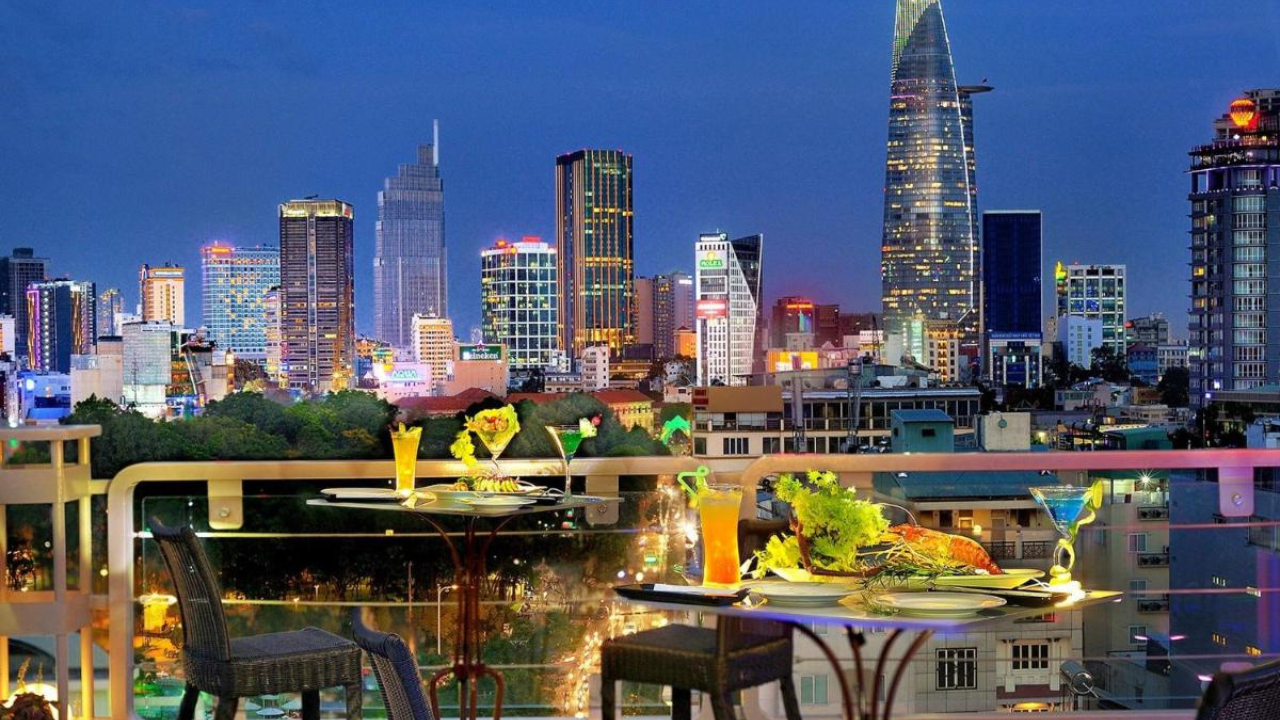 ---
Ho Chi Minh City caters to a diverse range of travelers, offering a multitude of accommodation options to suit different tastes and budgets. Whether you prefer the vibrant energy of District 1, the backpacker-friendly atmosphere of Pham Ngu Lao, the tranquility of District 3, the cultural immersion in District 5, or the suburban retreat in District 2, this city has the perfect place to stay for everyone.
Regardless of where you choose to rest your head, you're bound to have an unforgettable experience in the captivating city of Ho Chi Minh.
Check our detailed 10 Day Vietnam Itinerary to know about other must-see places in the country.
Drop a comment below to let us know your thoughts! Visit our destinations page for detailed travel guides on places worth visiting.
FAQs
What district is best to stay in Ho Chi Minh?
District 1, also known as Saigon's central business district, is the the best place to stay in Ho Chi Minh City. It is the bustling epicenter and a vibrant blend of history, culture, and modernity, offering an array of attractions, entertainment, shopping, and dining experiences.
What are the safest areas of Ho Chi Minh City?
District 1, or the central business district, and Districts 3 and 2 are the safest areas in Ho Chi Minh City.