It can often feel intimidating to plan a visit to a foreign country you've never been to before. Where to stay, which flights to book, and moreover where to start? We feel you, and to help you plan your travel seamlessly we've created a simple ten-step process for creating an itinerary.
We walk with you through the process by sharing examples at each stage for a better understanding. This process enables you to create an itinerary with all the necessary details, in the simplest order. What's more, you don't need to use Microsoft Excel or any fancy technology. Simply put pen to paper or open the Notes App on your phone and get started!
Here are the ten steps to creating a travel itinerary:
We now look at each step in more detail, along with points to remember and pitfalls to avoid.
Step #1: Finalize Destination and Time
The first step to building your travel itinerary is to freeze on a travel destination. With hordes of suggestions from others and a plethora of information available online, selecting a destination can get tricky. Ensure you are selecting a place that serves your vacation needs the best (relaxed/activity-driven).
It is also important to select a destination that would be good to travel to on your tentative travel dates. Refer to our curated list of the ten best travel destinations and select the one that fits your needs and travel time the best.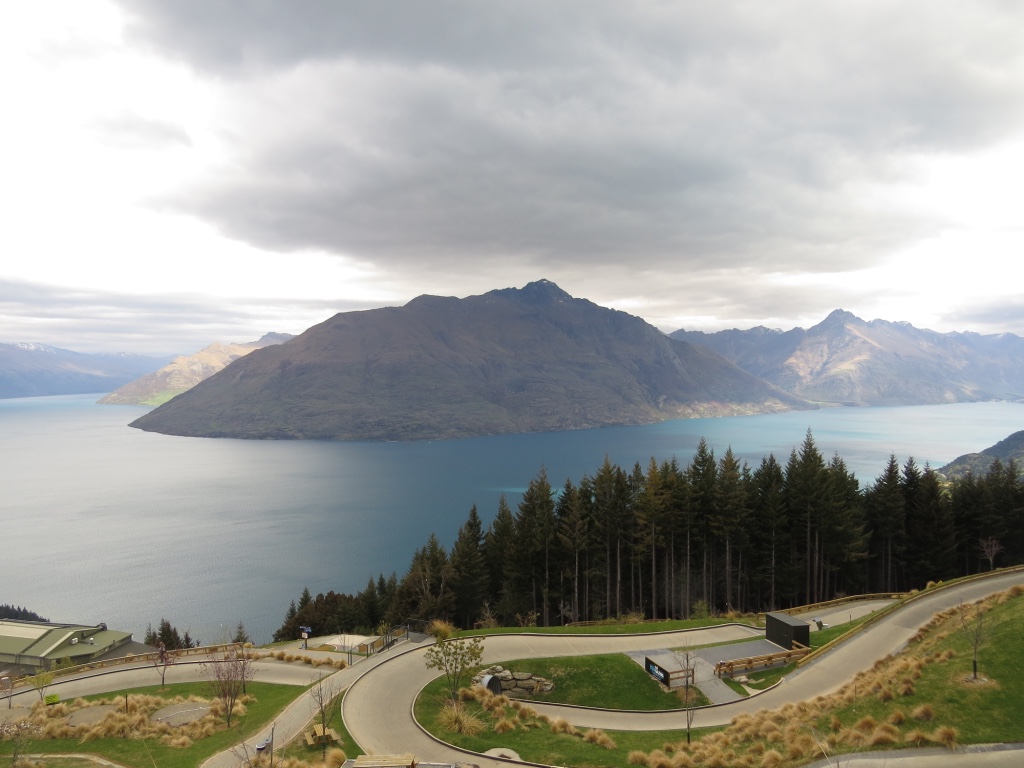 At this stage, you also want to finalize the number of days you are willing to spare for the trip. This coordination is important when you travel in a group, to ensure you arrive at a number that is comfortable for everyone to take out from their schedules.
Example: Vietnam, December, 10 days
Step #2: Determine Budget
The last thing you'd want to do is to go overboard on spending on your trip and later regret it. To avoid this, it is prudent to determine an amount you'd be comfortable spending without any hassles.
Flights and hotels make up the bulk of your travel expenditure. To arrive at a tentative amount you'd end up spending, check any travel website for airfare on your tentative travel dates. Do the same for hotel bookings. Add in a suitable amount for Visa, travel insurance, meals, activities, and shopping to arrive at an approximate total figure.
Example: $2500
Step #3: Finalize Dates and Places to See
Changing itineraries can get cumbersome if you realize taking time off during the trip may not be possible. Ensure you/your group has discussed the exact travel dates with their families and colleagues before proceeding to the next stage.
With the destination and exact dates fixed, you now need to select which places in a country you would like to visit. Research online on the country you're visiting and make a list of the attractions you wish to see. You can also check our curated list of places to see in the destinations we've featured on our website.
Example: December 26th to January 4th; Hanoi, Ha Long Bay, Phong Nha, Phu Quoc, and Ho Chi Minh.
Step #4: Plan Order of Travel
Once the list of places to visit in the country has been finalized, use Google Maps and visually check the layout of the country. This lends a lot of clarity in planning the order of the places to visit.
Planning the order of travel would optimize your trip and save on both time and cost. We recommend you spend some time on this crucial step.
Example: Hanoi is in North Vietnam, Phong Nha is towards the center, and Ho Chi Minh is in the south. Thus, it would make sense to start the trip with Hanoi and move southwards, or even vice versa.
Step #5: Finalize Dates against Places
Now that you know which places to see and in what order, you need to plan how many days you'd like to spend in each town or city. While doing this, you may be tempted to cram many places in a limited amount of time. Who knows if you'd travel to the same country again anytime soon?
However, keep the itinerary loose so as to leave room for flexibility or any exigency you may encounter while traveling. Possible exigencies are lost/delayed arrival of luggage on international flights, health issues, or unfavorable weather.
Additionally, one of the great things about travel is losing yourself in a new world. You should allow yourself the flexibility to spend more time than apportioned in a place that touches your heart. Tight itineraries inhibit the joy that comes from the free flow of wandering.
Example:
Arrive
Hanoi (3 days)
Ha Long Bay (1 day)
Phong Nha (1 day)
Phu Quoc (2 days)
Ho Chi Minh (3 days)
Depart
Step #6: Book Flight Tickets
The crux of planning your itinerary is done! Now you can proceed to make your bookings swiftly as you have all the information you need confirmed with you.
Book your international flights first. If there are no direct flights available, select your connecting flights on the same airline (wherever possible). This transfers the accountability of any delays in flights and luggage to the airline. Also, ensure you have a layover of at least 2 hours between connecting flights to account for any delays.
Now you can book any domestic flights/trains within the country you're traveling.
Step #7: Book Hotels
As simple as it sounds, proceed to book hotels in the places you'd be staying. Other than relaxed vacations, it is always a good choice to select a hotel in a favorable location/city center. This gives you more time to explore the city and saves money on local transportation. Staying in the heart of the city also makes you experience the place on a deeper level.
Match your flight/train arrival and departure times with the check-in and check-out hours of the corresponding hotels. Wherever required, reach out to the hotel in advance and request early check-in or extended check-out.
Step #8: Apply for Visa & Travel Insurance
With your international flights and hotels booked, you should now apply for a Visa for the country you'd be visiting. Ensure your passport has the minimum required validity for the Visa to be granted. We recommend you apply for the Visa well before in time to avoid any unnecessary last-minute hassles.
We also recommend you get travel insurance before you proceed on your trip. This comes in handy for any unforeseen, untoward incidents when you travel.
Step #9: Book Excursions and Activities
It is best to book your excursions in advance so that you get your choice of the local travel provider and the experience. Save the booking confirmation and the contact details of the service provider on your phone. It would be prudent to speak to them to understand policies on any cancellations or changes in plans.
Remember to not overbook excursions and allow for some flexibility in your itinerary.
Step #10: Save Documents on your Phone and Print Hard Copies
Voila! You've now reached the end of planning your itinerary. One last thing before you put your feet up – save all documents – flight bookings, hotel, and excursion confirmations on your phone and keep it handy. We recommend you take a print of all documents as well; in case your phone runs out of battery at the very point of presenting the document.
Additionally, you should keep prints of your Visa and travel insurance with you and save a soft copy of your passport on your phone.
Easy, isn't it? In ten simple steps, you can plan your trip itinerary without needing to search for travel agents and pay extra. We recommend you get done with the bookings as soon as possible to get the best available options and rates. Use our online travel resources to make your bookings in minutes.
With the itinerary done, you can now focus on choosing the right travel apparel and equipment. See our curated list of must-have travel gear for the best travel experience.
FAQs
Should I make a travel itinerary?
Yes, preparing an itinerary helps you plan your trip better and make the most of your vacation.
How do I make a travel itinerary?
1. Finalize Destination and Time
2. Determine Budget
3. Finalize Dates and Places to See
4. Plan Order of Travel
5. Finalize Dates against Places
6. Book Flight Tickets
7. Book Hotels
8. Apply for Visa & Travel Insurance
9. Book Excursions and Activities
10. Save Documents on your Phone and Print Hard Copies